NYCB Lends Kushner $74M for NJ Multifamily Acquisition
---
---
New York Community Bank provided Kushner Companies with a $73.5 million loan to facilitate the $102.5 million acquisition and planned renovation of Prospect Place, a two-building multifamily community in Hackensack, N.J., sources with knowledge of the financing told Commercial Observer.
The five-year, fixed-rate loan was used to acquire the properties from Greystar and fund a full renovation of the complex —located at 300 Prospect Avenue, a 20-story high-rise, and at 310 Prospect Avenue, a much smaller, four-story property—sources told CO.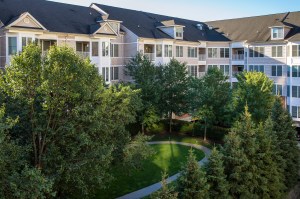 The deal, which marks Kushner's fourth acquisition of a New Jersey multifamily complex since 2012, closed on March 29. Kushner Companies declined to comment on the financing.
"We are excited about this submarket of multifamily in New Jersey that has great employers, top institutions, an educated workforce, and easy access to the New York City metro area," Kushner President Laurent Morali said in a prepared statement.
HFF represented Greystar in the sale. The HFF team included Senior Managing Director Jose Cruz, who worked with Senior Directors Michael Oliver and Stephen Simonelli, Managing Director Kevin O'Hearn and Director Marc Duval.
"Prospect Place represents the right mix of infill Northern New Jersey multifamily product with renovation upside," Cruz said in a prepared statement . "It's Bergen County location with direct access to New York City attracts a wide array of tenants."
The two buildings that make up Prospect Place—formerly known as Prospect Towers in 2013 before Sam Zell's Equity Residential sold the buildings to Greystar—are comprised of a combined 360 units. The high-rise building at 300 Prospect Avenue is comprised of 157 units, averaging 1,331 square feet, and the four-story, mid-rise building at 310 Prospect Avenue houses 203 units, averaging 1,077 square feet, according to information from HFF.
Kushner has planned a significant renovation of the property's units and amenity spaces, including revamped lobbies and corridors and a kids play area, and it will also include a dog park, a new resident business center and a lounge. The property currently features a parking garage, an outdoor swimming pool, a fitness center with a cardio theater, a billiards room, a resident lounge, a computer center and concierge service.
In December 2010, residents at the then Prospect Towers development returned home to the property after months of "privileged homelessness," as one resident told The New York Times that month, following the collapse of two decks of the community's underground parking garage in July 2010. No one was injured but around 300 residents were displaced. The repairs and costs to relocate tenants at the time of the incident cost Equity Residential about $12 million, according to a report from NorthJersey.com. Equity Residential sold the property less than three years later.
A spokeswoman for New York Community Bank did not immediately return a request for comment. Officials at Greystar could not immediately be reached.
300 Prospect Avenue
,
310 Prospect Avenue
,
Equity Residential
,
Greystar
,
Greystar Real Estate Partners
,
Jose Cruz
,
Kevin O'Hearn
,
Laurent Morali
,
Marc Duval
,
Michael Oliver
,
Prospect Place
,
Sam Zell
,
Stephen Simonelli