Flexible Office Provider NYC Office Suites Inks Two Deals in Midtown
---
---
NYC Office Suites, which provides flexible office space, has signed a lease for 40,000 square feet in Rockefeller Center and a sublease for 30,000 square feet in the Citigroup Center, Commercial Observer has learned.
The larger of the two deals is in Tishman Speyer's 1270 Avenue of the Americas between West 50th and West 51st Streets, with the company taking the entire seventh and eighth floors.
Avital Shimshowitz, the senior vice president of sales and marketing for NYC Office Suites, told CO that the company liked the building for a number of reasons: its location, it neighbors the entrance to Radio City Music Hall, Tishman's Zo amenity package, the fact that the Rainbow Room is tenants-only for breakfast and lunch, it's on top of a transportation hub and is along what she called "corporation row."
On the eighth floor, NYC Office Suites will be converting a corner conference room into a business lounge and it will have a door to an outdoor furnished terrace for clients.
The lease is for 15 years and the asking rent was in the low $70s per square foot, Shimshowitz said.
Sean Black, the founder of BLACKre, represented NYC Office Suites in the deal. He wasn't immediately reachable. It wasn't clear who represented Tishman as a spokesman didn't respond to a request for comment.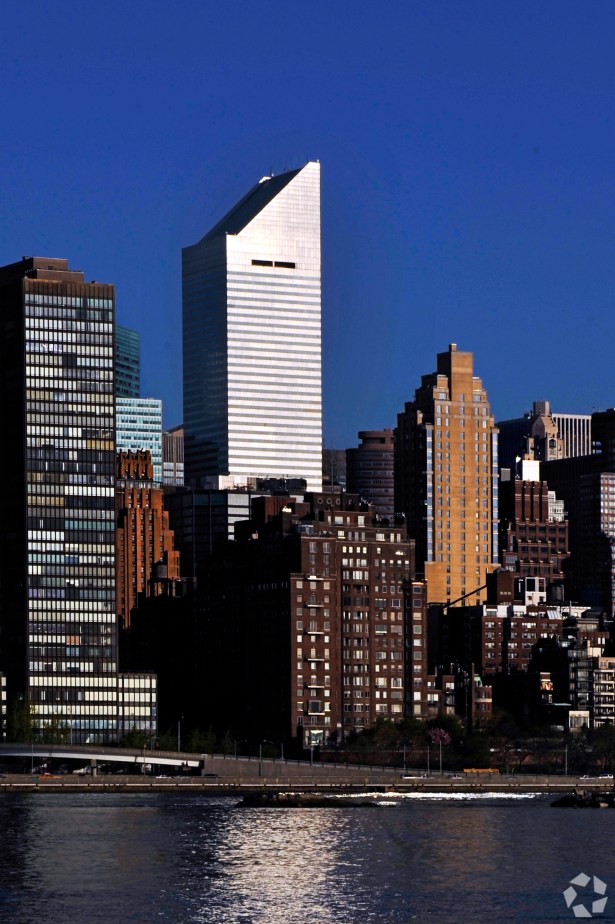 NYC Office Suites clients will start moving into 1270 Avenue of the Americas on April 2, Shimshowitz said. Other tenants at the 31-story 528,900-square-foot office tower include Premiere Networks, Venable and FTSE Americas.
Crain's New York Business was the first to report on this deal.
In the smaller deal, NYC Office Suites—which caters to mid-career professionals and "falls between Regus and WeWork," Shimshowitz said—has taken 30,000 square feet in the Citigroup Center at 601 Lexington Avenue at East 53rd Street via a sublease with Citibank. The space is on the 20th floor.
"Our client base—the core of it is financial services, legal and executive search firms," Shimshowitz said, so the Citigroup Center was a logical choice for an outpost. In addition the Citigroup Center is in a good location for commuting and offers great views, she added.
Shimshowitz declined to cite the asking rent in the sublease, but CoStar Group indicates building asking rents range from $50 to $100 per square foot. The sublease is for less than 10 years.
Louis Buffalino and Conor Golden of Cushman & Wakefield represented NYC Office Suites in the Citigroup Center deal. The pair declined to comment. It wasn't clear who represented Citibank in the deal. Boston Properties owns the 59-story, 1.4-million-square-foot building where tenants include Kirkland & Ellis, the Blackstone Group and Citadel Investment Group.
While that NYC Office Suites space isn't ready in Citigroup Center, "people wanted to move in," Shimshowitz said, so the first client will set up shop next Thursday.
Thirty-year-old NYC Office Suites has four operating New York City locations—one each at Greybar Building at 420 Lexington Avenue, the Commerce Building at 708 Third Avenue, 733 Third Avenue and 1350 Avenue of Americas, with the last one being the company's largest outfit at 75,000 square feet.
1270 Avenue of the Americas
,
1350 Avenue of Americas
,
420 lexington avenue
,
601 Lexington Avenue
,
708 Third Avenue
,
733 Third Avenue
,
Avital Shimshowitz
,
BLACKre
,
Boston Properties
,
Citadel Investment Group
,
Citibank
,
Citigroup Center
,
Commerce Building
,
Conor Golden
,
Cushman & Wakefield
,
FTSE Americas
,
Greybar Building
,
Kirkland & Ellis
,
Louis Buffalino
,
NYC Office Suites
,
Premiere Networks
,
Radio City Music Hall
,
Rainbow Room
,
Regus
,
Rockefeller Center
,
Sean Black
,
the Blackstone Group
,
Tishman Speyer
,
Venable
,
WeWork