The Story of the Dream Hotel's Sant Singh Chatwal
---
---
Back in the day, said Sant Singh Chatwal, travelers "wanted only very clean" places to stay.
Clean, of course, is still in vogue—but there's so much more to it than that.
"Now," the 74-year-old Indian-American hotelier said, "Travelers really like to come, check in, get ready and have lunch and dinner. They're very excited."
Chatwal knows the mind of the traveler better than most; he is the founder and chairman of Dream Hotel Group, who has been in the industry for more than four decades with 18 projects operating in major markets across the U.S. and Asia and a lot more to come.
Between all of the company's hotel brands—The Chatwal, Dream, Time and Unscripted—Dream Hotel Group is slated to open 16 hotels between late 2018 (Dream Nashville and Unscripted Belize) and 2020 (Unscripted Dallas/Ft. Worth and The Chatwal Maaga Maldives).
"I think in foreign countries, especially abroad in Asia, there are not too many lifestyle hotels," Chatwal told Commercial Observer last week at the Dream Hotel Group offices, at 200 West 55th Street, a building he owns.
Plus, they have a hunger for new food and beverage concepts. To that end, he wants to bring a food hall, à la The Plaza Hotel (in which he runs the food and beverage services), to Asian hotels. He is thinking of doing one in the under-construction Dream Doha in Qatar.
"It will be basically Indian food, a little bit of Chinese, a little Thai, mostly Asian foods," Chatwal said. "Asians prefer to have Asian food."
Chatwal said he is looking at including a food court in a Dream hotel in Qatar, in the Middle East, and chef Todd English, with whom Chatwal collaborated on The Plaza food hall, is involved in the food hall coming to Dream New Delhi.
"I first met Mr. Chatwal when I was doing a show on Indian food and culture over 10 years ago," English said in prepared remarks. "Mr. Chatwal is not only a dear friend but a treasured mentor. In addition to the [Todd English] Food Hall at The Plaza, we're also working on number of amazing new projects, ranging from health and wellness to food halls in India."
The Indian-American hotelier had a whole other life before coming to the United States in 1979. He was born in Campbellpore, then part of Greater India, shortly before the partition of India and Pakistan. His family had to flee to a town in the northwestern part of India after the country was granted independence from the British Empire in 1947. Chatwal's first job was working at his father's canteen on a college campus in India when he was around 13.
After completing his undergraduate studies, Chatwal became a pilot officer in the Indian Navy service before moving to Ethiopia to work as a pilot for the country's commercial airline. He turned down the Ethiopian gig when the airline required him to cut his hair and remove his turban.
"It was good fun when you're young, but you know, [after a] long time, I found it become like being a taxi driver," Chatwal said about the life of being a pilot. "After one or two years you get bored. Same thing. Nothing changed."
Chatwal became a teacher in a local public school. He routinely ate at his friend's Lebanese restaurant, and when the friend fell ill, Chatwal took over running the establishment part time. Chatwal subsequently turned the restaurant around. When the friend returned to work, he asked Chatwal to become his partner. Eventually Chatwal bought him out. Then Chatwal opened the first Indian restaurant in the country.
In between this all, Chatwal married his now wife Pardaman—it was an arranged marriage—whom he met in January 1971. (The couple is still together, living since the late 1980s on East 93rd Street.)
Chatwal, his wife and sons were uprooted in 1975 when industry in Ethiopia was nationalized and foreigners were expelled or jailed in the aftermath of the coup d'état. The family made their way to Montreal where Chatwal acquired two restaurants and developed a new kind of French-Indian cuisine. It was there, in 1976, that he acquired his first hotel, called Crescent Hotel.
Chatwal is behind the Bombay Palace international Indian restaurant chain. He opened the first outpost in 1979, when he moved to New York, across from Rockefeller Plaza. (The company filed for bankruptcy in 1989). The remaining Bombay Palace joints are in Beverly Hills, Calif., London, Malaysia and Toronto, Chatwal said.)
Chatwal courted powerful figures well before he himself became an industry titan (and he still does); he said he helped initiate India-U.S. relations by talking to then-Gov. Bill Clinton about the necessity to visit India should he become president. Chatwal said that the last U.S. president to visit India had been former President Jimmy Carter, and no other president had visited since. As president, Clinton visited India along with Chatwal in March 2000.
"That's where the [U.S.] relationship with India comes from," Chatwal said. And that paved the way for succeeding presidents to visit India. For his public affairs efforts, the president of India bestowed him with the Padma Bhushan in 2010, one of the highest Indian civilian decorations recognizing exceptional service to the nation.
As far as the hotels business is concerned, Dream Hotel Group has disparate holdings, primarily via slivers of stakes (via family members, according to a company spokeswoman) and management contracts. In Manhattan, for example, Dream Hotel Group has 5 percent equity in the iconic Plaza Hotel as well as an operating contract for all of the food and beverage there and a management contract at Night Hotel at 169 West 47th Street between Avenue of the Americas and Seventh Avenue.
Dream Hotel Group is pivoting its strategy, focusing more on selling management contract services, Chatwal said. That commenced when the company—under the name Hampshire Hotels Management—signed a deal in 2011 for Wyndham Hotel Group to franchise and manage the Dream and Night brands. (The relationship apparently fizzled out a few years later.)
Because it's difficult to expand a hotel portfolio when you have to commit millions of dollars per hotel, the hope of "most owners" is shifting into management services, one hotel expert said on the condition of anonymity. You "can expand revenue stream without significant capital outlays," he added.
It's a very competitive field, and Chatwal faces an uphill battle going up against companies like Hyatt and Marriott International, which have "the heft" and "the reputation," the expert said.
"His hotel organization is seen as scrappy and opportunistic but disciplined in its acquisitions and projects," said Sean Hennessey, the president of Lodging Advisors, a hotel consulting firm. "The hotel group is lean and efficient, avoiding the vast resources and bureaucracy seen in some of the major industry firms."
The U.S. lodging industry is slated to see continued growth in all major metrics (occupancy, average daily room rate, room revenue, total operating revenue and gross operating profits) this year, although at a slower pace, according to CBRE's 2018 hotel industry outlook. And Dream Hotel Group is expecting a 20 to 25 percent increase in room revenue in 2018 from 2017, a company spokeswoman said, declining to disclose revenue figures.
Chatwal's plans for 2018 include signing about 12 deals. At the end of January, Dream Hotel Group had already signed three deals, one for Unscripted Tulum in Mexico, another for Unscripted Belize and the third for Dream Belize. The company is also adding a residential component to a couple of the hotels under development—Dream Palm Springs (175 keys) will have Dream Residences (35 condominium units). The Dream in Belize will also have Dream Residences.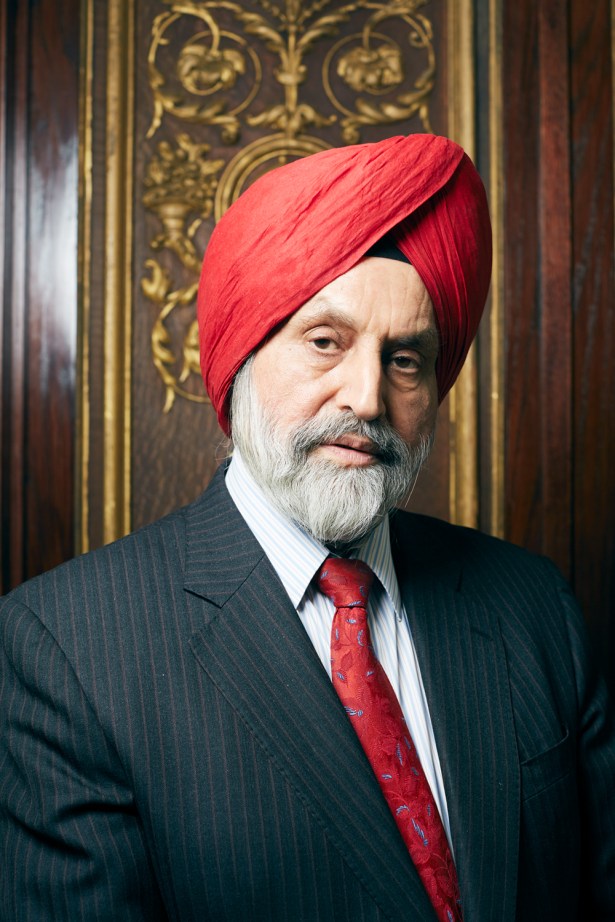 While residents get to enjoy hotel living, for the developer, "the whole idea is you can get some money and it pays for the hotel," Chatwal said.
As one might expect in a life with as many twists and turns as Chatwal's that the Dream Hotel Group—previously called Hampshire Hotels Management—would have seen its share of financial challenges. His have included a bankruptcy in the recession of the 1990s, per The Wall Street Journal, and solvency issues.
The $70 million commercial mortgage-backed securities loan on Best Western President Hotel at 234 West 48th Street was sent to special servicer LNR Partners in December 2015, according to data provided by Trepp, and is in foreclosure; and there have been other issues involving special servicing at Dream Midtown, at which the Chatwal owns a stake, and at Time hotel at 224 West 49th Street. One of the company spokeswomen said Dream and Time both exited special servicing.
Plans for a 29-story Dream Hotel at Soho Properties and MHP Real Estate Services' 560 Seventh Avenue at West 40th Street got derailed; according to another source who has done business with Chatwal, when Soho Properties, the project's majority stakeholder, explored selling or recapitalizing the property with a Dream in place, the developer didn't get such a warm reception, and Soho Properties terminated the deal. (A Chatwal spokeswoman explained the situation thusly: "The market went down, and we decided not to move forward with the project due to market conditions." And Sharif El-Gamal, the chairman and CEO of Soho Properties, declined to comment.)
But Chatwal's reputation took its most painful hit—and he relinquished his CEO title—when he was found guilty of campaign finance fraud. From 2007 to 2011, he donated more than $180,000 in campaign contributions to three federal candidates, including Hillary Clinton, through straw donors, later reimbursing them. In April 2014 he pleaded guilty, and that December he received three years of probation, 1,000 required hours of community service and a $500,000 fine. (Chatwal's son, Vikram, also ran afoul of the law for drug possession in 2013 and was accused of trying to set fire to two dogs in 2016.)
According to The New York Times, "The judge described Mr. Chatwal's crimes as an 'aberrance' and seemed swayed by the 272 letters written on his behalf; by the argument that his grown sons [Vivek, then 39, and Vikram, 42] needed Mr. Chatwal's help at home; and by the fact that Mr. Chatwal did not seem to personally benefit from his campaign contributions."
When asked what he learned, Chatwal said to CO, "No comment."
But Chatwal's also been a wily operator: A good part of his success—according to the source who did business with Chatwal—has been obtained through refinancings and renegotiations.
"He's gotten loans and defaulted loans and renegotiated," he said. "He's done it multiple times on all of his properties. That's just the normal course of business."
In many ways, his past doesn't appear to be impacting his future.
"It seems he's been Trump-like in his ability to continue to succeed despite challenges along the way," the hotel expert said. "I know Sant has had a number of foreclosures and financial stress to the system, but somehow he's managed not to lose it and keep things under the [company] ownership. He does seem to have nine lives, or somewhere around there, these days."
The secret sauce for the two Manhattan Dream hotels—Dream Midtown at 210 West 55th Street and Dream Downtown at 355 West 16th Street—as well as Dream Hollywood in California is its cool food and beverage offerings, run by Tao Group (which became part of Madison Square Garden Company last February, following MSG's investment in the hospitality company).
Vikram, who is credited with bringing the "cool" factor to Dream Hotel Group with the company's move into the boutique hotel space like The Chatwal in 2010, is "more interested in art or films and everything there," right now, Chatwal said, than the family business. "He's part of the business, but he's more interested in what he wants to do."
The Chatwal is Chatwal's favorite—and most luxurious—hotel.
"I really wanted to build some very high-end brand, and I'm proud to say that [The Chatwal] is the second-best hotel in New York City," Chatwal said, referring to Travel + Leisure's 10 best hotels in New York City, as determined by readers, dated July 11, 2017. The Surrey was No. 1. Chatwal touted The Chatwal's landmark status and chef Geoffrey Zakarian's restaurant The Lambs Club in the hotel, at 130 West 44th Street between Avenue of the Americas and Broadway. He called it an "unbelievable operation, very successful. And we are looking at opening quite a few chapters more."
Zakarian said in a statement provided to CO of the man he's known since 2006, "We both share the same love for the restaurant business and have successfully maintained a great partnership with The Lambs Club restaurant at The Chatwal hotel in New York for the last eight years."
In his free time, when not traveling (and staying in hotels), the hotel magnate enjoys walking in nature.
"I like to visit my country home," Chatwal said, "which is in Long Island…one hour away. It's about 30 acres of land and a nice home."
Chatwal claimed to be comfortable with his millionaire status, unlike a lot of millionaires who would be gunning to tack on the three zeroes and a comma to become billionaires.
"I'm a lower than a millionaire," Chatwal said while laughing. "I'm really millionaire…[but] I don't want to be billionaire." (Okay, Chatwal!)
With additional reporting provided by Cathy Cunningham.
130 West 44th Street
,
169 West 47th Street
,
200 West 55th Street
,
210 West 55th Street
,
224 West 49th Street
,
234 West 48th Street
,
355 West 16th Street
,
560 Seventh Avenue
,
Best Western President Hotel
,
Bill Clinton
,
Bombay Palace
,
Crescent Hotel
,
Dream
,
Dream Belize
,
Dream Doha
,
Dream Downtown
,
Dream Hollywood
,
Dream Hotel Group
,
Dream Nashville
,
Dream New Delhi
,
Dream Palm Springs
,
Geoffrey Zakarian
,
Hampshire Hotels Management
,
LNR Partners
,
Lodging Advisors
,
Madison Square Garden Company
,
MHP Real Estate Services
,
Night
,
Pardaman Chatwal
,
Sant Singh Chatwal
,
Sean Hennessey
,
Sharif El-Gamal
,
SoHo Properties
,
Tao Group
,
The Chatwal
,
The Chatwal Maaga Maldives
,
The Lambs Club
,
The Plaza Hotel
,
The Surrey
,
Time
,
Todd English
,
Trepp
,
Unscripted
,
Unscripted Belize
,
Unscripted Dallas/Ft. Worth
,
Unscripted Tulum
,
Vikram Chatwal
,
Vivek Chatwal
,
Wyndham Hotel Group