Facilities Operator Assumes 85-Year-Old BK Lumber Company's Lease
---
---
Since 1933, Brooklyn lumber producer M. Fine Lumber has sold reclaimed wood to architects, designers, businesses and individuals in the tri-state area. Now the company is giving up its 88,000-square-foot space in the East Williamsburg neighborhood of Brooklyn, Commercial Observer has learned.
Triangle Services is taking over M. Fine Lumber's lease for a 73,000-square-foot lot and 15,000-square-foot warehouse at 1301 Metropolitan Avenue between Gardner Avenue and Newtown Creek, according to M. Fine's broker James Monteleone of All Points Real Estate.
The Valley Stream, N.Y.-based Triangle Services, which is a facilities services, janitorial and management company, will use the lot to store its vehicles and the building for equipment and office space starting in October.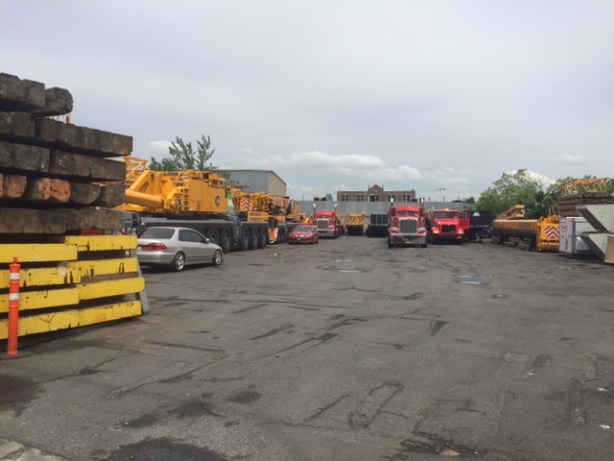 "Geographically, it's in the perfect place [for Triangle Services]," Joseph Eliasoph of Sholom & Zuckerbrot Realty, who brokered the deal for Triangle Services, told CO. "It's right on the Brooklyn-Queens border. And the access to Manhattan is great."
Triangle Services already has two offices in the city—both in Queens—and also has outposts around the country in New Jersey, Massachusetts, Florida, Pennsylvania, California, Arizona and Minnesota, according to its website.
There are seven years remaining on the East Williamsburg lease. The asking rent was $12 per square foot, but M. Fine is currently paying a "much lower" than that, Monteleone said. He added that the deal allows the lumber company to receive a profit, while landlord Peabody Webster Holdings continues to receive its monthly rent.
"The enormous size of this particular lot, coupled with its M3 zoning makes it very attractive for all use types," Monteleone said via email. "In addition, its strategic location provides easy access for many vehicles as well as large trucks."
M. Fine, which was founded nearly 85 years ago, is expected to sign a lease for another, smaller location nearby, Monteleone said without providing further details on the new digs.
Merritt Fine, the owner of the company, did not return multiple requests for comment about why the company was shrinking its space.