Broker Brothers Rubin and Alex Isak Join Eastern Consolidated
---
---
Eastern Consolidated has hired brothers Rubin and Alex Isak to join the brokerage's investment sales division as a senior director and director, respectively, Commercial Observer has learned.
The Isaks started in their new roles today, Rubin Isak told CO—with the pair closing its Goldenwood Property Advisors, the two-man investment sales brokerage that Rubin launched in early 2016, to join Eastern.
Isak described the move to a larger firm as "a natural progression," noting that he and his younger brother were motivated by the desire to provide greater services—via Eastern's existing retail services and capital markets platforms—to their own clients.
"It's a big platform and it's a better platform," he said of his new brokerage. "At the end of the day, I want to create more value for my clients. Eastern is a one-stop shop."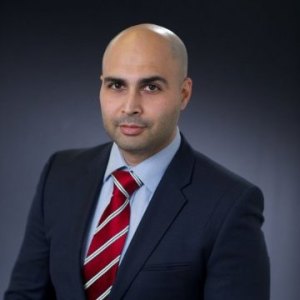 The 36-year-old Rubin launched Goldenwood, where he held the title of founder and president and where 35-year-old Alex served as director of sales, last spring after a decade of experience in the New York City investment sales market. He began at Massey Knakal Realty Services (now part of Cushman & Wakefield) in 2006 and spent two years at the brokerage before starting his own firm, Falco & Isak Realty Services, alongside former Massey Knakal colleague John Falco in 2008.
Goldenwood dealt in investment sales transactions primarily in Queens and on Manhattan's Upper West Side, and across a variety of asset classes—areas of expertise that the Isak brothers will continue to focus on at Eastern, the brokerage said in a press release provided to CO, with an emphasis on "multifamily, mixed-use, retail and development assets" in those two boroughs.
"Rubin is a talented broker and we look forward to working with him," Eastern President Daun Paris said in the release.
Among the more than $350 million in deals that Rubin has closed in his career, recent transactions include an development assemblage along 31st Street in Astoria—comprising five retail properties holding more than 100,000 buildable square feet—that RockFarmer Properties acquired for more than $27 million with plans to build a luxury residential project.
"We work on any property size from $1 million all the way on up, as long as it's an investment-grade asset," Isak said. "If it's a commercial investment property, then we're selling."
Isak added that he and his brother are currently at work on building out their new team at Eastern, and said he was particularly excited to parlay Eastern's resources to bring deals involving 1031-exchanges—"a huge part of our business," he noted—to fruition.
"When you go to a firm like Eastern, their own database of properties and inventory is so huge, you can provide clients with so many options to complete their 1031," Isak said.