City Sues Alleged Illegal UWS Hotel Operator
---
---
The mayor's Office of Special Enforcement (OSE) filed a suit in New York State Supreme Court against Hank Freid, the founder and chief executive officer of hospitality company Impulsive Group, on Wednesday for allegedly illegally converting 250 affordable rentals into three Upper West Side hotels.
The suit alleges that three buildings Freid owns—the Marrakech Hotel at 2688 Broadway between West 102nd and 103rd Streets; the Royal Park Hotel at 258 West 97th Street between West End Avenue and Broadway; and the Broadway Hotel at 230 West 101st Street between Broadway and West End Avenue—were illegally turned from residences into hotel rooms.
Since December 2011, the city agency has issued more than 200 building and fire code violations and 90 summonses to Freid's properties, with potential penalties totaling more than $1 million, according to an OSE release about the lawsuit.
The city is seeking an injunction against Freid's use of the buildings, which he advertises and rents to short-term staying guests via his website. A hearing will occur on Sept. 12.
"This action should stand as a warning: We will use every tool at our disposal to preserve and protect our housing stock, to protect our homes and neighborhoods, and keep residents and visitors safe," Christian Klossner, the executive director of the OSE, said in a prepared statement.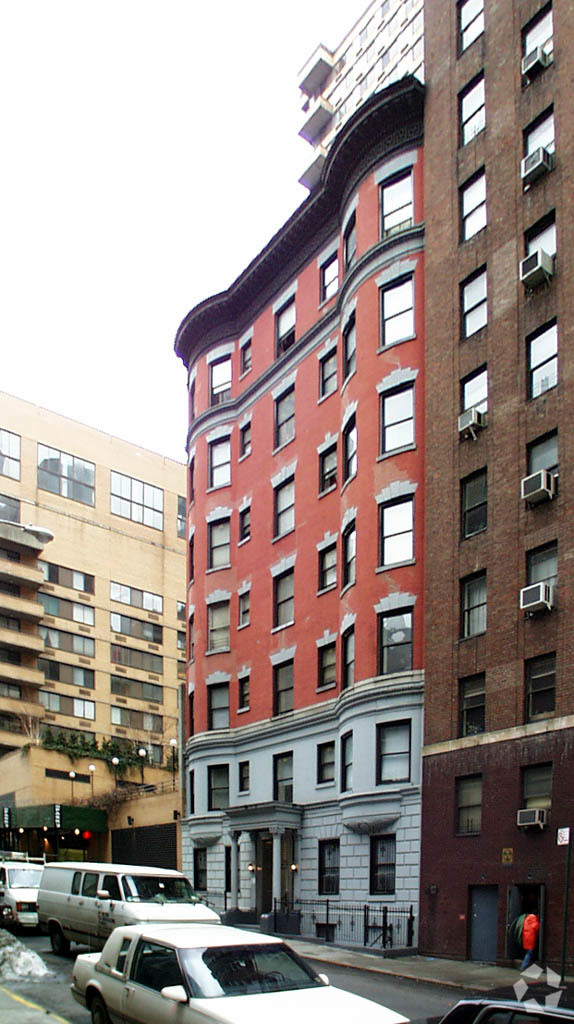 Freid's lawyer Ronald J. Rosenberg of Rosenberg, Calica & Birney confirmed to Commercial Observer that the properties are used as short-term hotels, but said they aren't illegal because the properties have been used as single-room occupancy (SRO) hotels "since the 1940s." The properties' certificates of occupancy with the New York City Department of Buildings do in fact show that they are classified for residences and single-room occupy.
But the city counters that the SRO designation just means units in the property are for one user to rent on a long-term basis.
"The city maintains that these units cannot be legally used for transient use," according to a spokesman for the OSE. "The [certificate of occupancy] reflects that they are Class-A permanent residential dwellings."
In a February hearing protesting violations at the Marrakech Hotel, Freid proved to the Environmental Control Board—a city administrative agency that is charged with enforcing violations of building codes—that the property is allowed for both permanent housing and transient uses, Rosenberg said. According to the DOB the violations are pending.
And then in April, Rosenberg said he filed a complaint against the state and the city for a 2011 amendment to the state's multiple dwelling law. The multiple dwelling law was enacted to cut down on short-term rentals and to help protect permanent housing in the city from sites like Airbnb. Rosenberg said it was unconstitutional because it made SROs that rent rooms for 30 days or fewer unlawful without enough time to tweak their business model. The complaint sought at least $50 million in damages. The law was signed in July 2010 and made effective in May 2011, according to the OSE spokesman.
"Thus, in one fell swoop, the state purported to eliminate plaintiffs' valuable property rights (and the rights of hundreds of others similarly situated), destroy their businesses, destroy their investment-backed expectations, and effect a regulatory taking of their property without just compensation," the April complaint indicates.
"This is their attempt to stifle a property owner," Rosenberg told CO about the city's lawsuit against Freid. "It takes away a property owner's right. They… are trying to take him out of business."
Meanwhile, state and city elected officials are cheering OSE's latest action against Freid.
"New York City is in the middle of a long-term affordable housing crisis," said New York State Senator Liz Krueger in a prepared statement. "This landlord is just one egregious example of a problem that has spread throughout the city and continues to make that crisis worse—housing meant for regular New Yorkers being converted into illegal hotels."
Update: This story was clarified to reflect that Freid has the potential for $1 million in fines, not that they had been issued.
230 West 101st Street
,
258 West 97th Street
,
2688 Broadway
,
Airbnb
,
Broadway Hotel
,
Christian Hlossner
,
Hank Freid
,
Impulsive group
,
Liz Krueger
,
Marrakech Hotel
,
New York State Supreme Court
,
Office of Special Enforcement
,
Ronald J. Rosenberg
,
Royal Park Hotel