How Retailers Like Gracious Home Are Rebuilding After Chapter 11
---
---
It's not always easy to fail, dust yourself off and reemerge as strong, if not stronger, as ever.
This is particularly challenging for retailers, for whom rock bottom appears to be getting increasingly crowded.
As of May 15, there have been more retail bankruptcies this year (10) than in all of 2016 (nine), according to data from AlixPartners consulting firm. And since 2006, 114 retailers have filed for bankruptcy, and so far, 53 have had to liquidate.
But the retailers seem to be taking the advice of the oft-played TV commercial for New York bankruptcy attorney David I. Pankin, when he says, "Bankruptcy isn't the end, it's a new beginning."
Manhattan luxury home retailer Gracious Home entered Chapter 11 at the end of last year for the second time in a six-year period. The company had four Manhattan stores, which it shuttered, and the staff worked to reduce inventory in preparation for a reopening of a new scaled-down store at one of the locations.
At the end of January, the company obtained $3 million of debtor-in-possession financing from JMB Capital Partners. With the ability to acquire new inventory, Gracious Home recently opened the doors to a 3,000-square-foot store (plus 1,800 square feet below grade for offices) at 1210 Third Avenue at the corner of East 70th Street, a fraction of the 55,000 square feet it leased at the location, according to Robert Morrison, the chief executive officer of Gracious Home. And the company relaunched its website.
While the 54-year-old Gracious Home still needs investors to buy it out of bankruptcy (which Morrison said he expects soon), Gracious Home has tweaked its approach.
"The business model had to change," he said.
That change could have happened when the original owners filed for bankruptcy in 2010, Morrison said, but it didn't.
"They looked at the business model as—the website [should be used] as a marketing tool to support the stores," he said of the owners at the time. "Now the store supports the website. That's why we don't need 55,000 square feet."
In terms of merchandise, Gracious Home has done away with hardware, housewares and appliances (which its customers stopped purchasing) and is focusing on bedding, table linens, lighting, bath goods and candles.
But other than its problems with debts, its real estate footprint and inventory, Gracious Home has a lot going for it, which Morrison proceeded to tick off.
First off, not many companies are competing at the upscale level, and those that are, he said, "are not good at supporting good websites because they're independent retailers."
Second, he can meet competitor pricing.
Third, he has a very skilled staff, with an average tenure of 15 years, for in-store service.
Fourth, Gracious Home has depth of inventory including private-brand business.
And, finally, he said Gracious Home is in a market "that has room to grow."
Gracious Home is hardly the latest retail to have been knocked off its feet by the retail bankruptcy tsunami now wreaking havoc and trying to dig its way out.
On May 15, teen fashion and accessories retailer Rue21 filed for Chapter 11 bankruptcy protection, allowing the company to continue operating while it works on a reorganization plan.
Rue21 Company Chief Executive Officer Melanie Cox said in a statement, "The agreement with our lenders represents their confidence in Rue21's future success even at a time of significant retail industry change."
"Fundamentally the business model in retail is being challenged by the internet, by the fast fashion, by the discount channel becoming more important," said Ted Stenger, a managing director at AlixPartners, who has handled bankruptcy reorganizations for companies including Kmart and A&P. Retailers, he noted, are "just getting lots of different competition from different channels in different formats."
Those retailers that suffer, Stenger said, are those "that don't have a pretty clearly defined value proposition," like Wal-Mart does, with things like its big selection, good pricing, easy access and easy parking. Those factors still drive consumers to a store. Wal-Mart is also working hard to develop its online business.
But perhaps there are only so many retailers who can emerge from bankruptcy.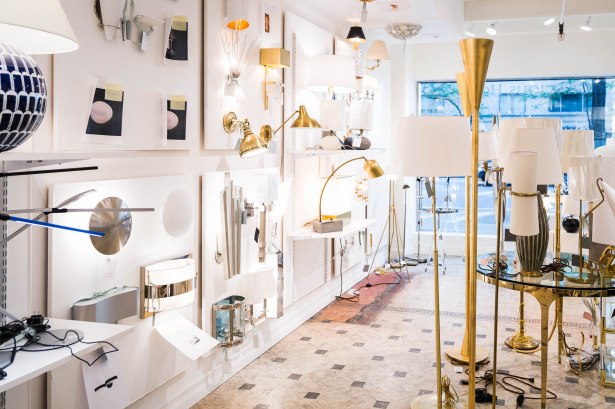 "I don't know if the capital markets has an appetite for a turnaround story in retail right now," said Edward Dittmer, a senior vice president and head of commercial mortgage-backed securities ratings and surveillance for Morningstar Credit Ratings, a subsidiary of Morningstar. "With all the uncertainty around retail, it's a little bit of a harder sell to try and turn around a brand that's going through this."
One success story Dittmer was able to point to, however, was the reemergence of Macy's and Federated Department Stores, which each went through bankruptcy in the early 1990s, before Federated took over Macy's in 1994.
"While Macy's is having its problems today, you could certainly argue that both companies coming out and then combining into a retail conglomerate gave the chains a boost that helped them continue on for the next 20 years as a major retail player," Dittmer said.
Sharper Image is still having a good run, having shifted to a primarily online company after filing for Chapter 11 in 2008. And teen surf wear brand PacSun (formerly known as Pacific Sunwear) came out of Chapter 11 at the end of 2016 with success.
Spence Mehl of RCS Real Estate Advisors worked on PacSun's real estate in the turnaround, and for that job, M&A Advisor selected it as the Restructuring Deal of the Year in the $100 million to $250 million category and as the Chapter 11 Reorganization of the Year in the same category.
The optimal bankruptcy, said Charlie O'Shea, a lead retail analyst for Moody's Investors Service, is when a business has a good model but "just needs to right-size the capital structure." He added that if that's the scenario, the retailer has a "pretty reasonable likelihood of success." But, he added, "if the business is broken and it has financial troubles, it doesn't matter what you do. All the financial engineering in the world won't help you."
And when the fundamentals are right, a good retailer can be an attractive target for an even bigger company.
Eastern Outfitters, parent company of Eastern Mountain Sports and discount chain Bob's Store, is out of bankruptcy because U.K.-based Sports Direct, a discount sports retailer bought it.
"This is their entry into the U.S. market," said Mehl, who is advising Sports Direct. "They are going to operate stores, and are starting an online presence in the U.S."
For now the EMS and Bob's stores, albeit fewer than before, will use their respective names, but "they want to start pushing the Sports Direct name," Mehl said.
Successful turnaround assignments are far from the norm.
There have been a slew of retailers which have failed to come back from bankruptcy, like American Apparel, and some like Loehmann's, which have had a comeback with different owners and in a different way.
Pioneer Funding Group, which specializes in analyzing and investing in bankruptcy cases bought a vendor claim during American Apparel's first bankruptcy in October 2015, according to Adam D. Stein-Sapir, a portfolio manager at Pioneer. His firm was repaid but opted out of getting involved the second round, in November 2016, because it was too risky.
When American Apparel came out the first time, it did so with fewer stores and less debt, Stein-Sapir said, but "sales kept tanking, and they couldn't afford the scaled-down debt."
His firm also bought a vendor claim when Loehmann's filed the second time in 2010.
In December 2013, Loehmann's filed a voluntary Chapter 11 petition for bankruptcy court protection before shuttering in February 2014. Esopus Creek Advisors purchased the brand in January 2014 and relaunched it as an online-only retailer.
"It's harder to survive right now as a retailer, but once you file, it's harder to survive in reorganization than it used to be because the rules changed in terms of the [amount of time the retailer has for] filing," Kniffen said.
He is referring to the 2005 bankruptcy code change that reduced the amount of time a retailer has to gain approval for a sale or reorganization.
Stenger advises those considering bankruptcy to have a future business plan in place.
"It's the old axiom: If you don't know how you're getting out, don't go in," he said.
O'Shea said, "Bankruptcy is not a magic bullet for retail survival. Companies that file bankruptcy are by definition what I consider to be unhealthy. You go in, and you try to fix what created the issue and sometimes it works, a lot of times it doesn't."
Update: This story was edited to reflect that while the predecessor Loehmann's closed its brick-and-mortar locations in the wake of multiple bankruptcy filings, Esopus Creek Advisors purchased the brand in January 2014 and relaunched it as an online-only retailer.
1210 Third Avenue
,
AlixPartners
,
American Apparel
,
Charlie O'Shea
,
Eastern Mountain Sports
,
Eastern Outfitters
,
Edward Dittmer
,
Esopus Creek Advisors
,
Gracious Home
,
ICSC 2017
,
JMB Capital Partners
,
Kmart
,
Macy's
,
Melanie Cox
,
Morningstar Credit Ratings
,
Pioneer Funding Group
,
RCS Real Estate Advisors
,
Robert Morrison
,
Rue21
,
Spence Mehl
,
Sports Direct
,
Wal-Mart