Midwood—Known as Suburbia in the City—Is Seeing an Office Explosion
---
---
The words "Midwood" and "new office space" just don't sound right when put in the same sentence. But you'd better get used to saying it.
The Brooklyn neighborhood, known for its small-slice-of-suburbia feel with tree-lined streets, the Brooklyn College campus and large two-story single-family detached and semi-attached homes with front yards and driveways (yes, real driveways in New York City), is now seeing commercial office buildings popping up.
A 110,000-square-foot office and retail complex at 1715 East 13th Street between Kings Highway and Avenue R is being built by Infinity Real Estate and Nightingale Properties; JCWH Coney Island LLC is erecting a 200,000-square-foot property at 1504 Coney Island Avenue; at 2361 Nostrand Avenue on the corner of Avenue J, The Marcal Group completed a 50,000-square-foot office building in January. And there are others, not to mention a few investment sales.
The natural question is: Why is Midwood suddenly garnering all of this attention?
Much of the answer has to do with population growth and the fact that more business people want to stay local, and of course because the borough in general has been a hive of activity.
"[It's] much the same way that all of Brooklyn is undergoing a resurgence and a realignment of all of the workforce," explained Timothy King, the managing partner at the Brooklyn-based CPEX Real Estate. "That neighborhood in particular is seeing a change in demographics. They have a booming population and a population that is fairly affluent. The notion that people want to work closer to home is driving [the development of] these office spaces. Plus you have transportation—they are all by subways."
Indeed, Midwood is served by Q and B trains, and the area, like the borough as a whole, has seen massive growth. Brooklyn grew to approximately 2.56 million residents in 2015 up from 2.45 million in 2011, according to the 2015 American Community Survey by the United States Census Bureau. (For an idea of how many 110,000 new people represents, that would be as if Wyoming added 20 percent to its population in just five years.) Midwood's 11230 zip code meanwhile has grown to 87,118 people from 84,515 during that same time span, a growth of 3.4 percent, compared with only 2 percent for the borough as a whole.
For decades, Midwood has been the domain of a large Orthodox Jewish community, whose local businesses were primarily in small, two-story buildings and drew local customers. The businesses consisted of law firms, real estate brokerages, accountants, dentists and other medical fields.
"As the local businesses started to flourish and do better there became two issues—you need bigger space, and people wanted a little bit of a nicer space," said Midwood resident Abraham Bergman, a co-founder and the managing partner of financing brokerage Eastern Union Funding. "You wanted to have a reception area and an elevator coming up to your floor and windows to make it more airy."
In recent years, the neighborhood has become home to more Asian and Russian immigrants, and an entrepreneurial spirit is alive and well, said Steve Kassin, the managing partner of Infinity Real Estate.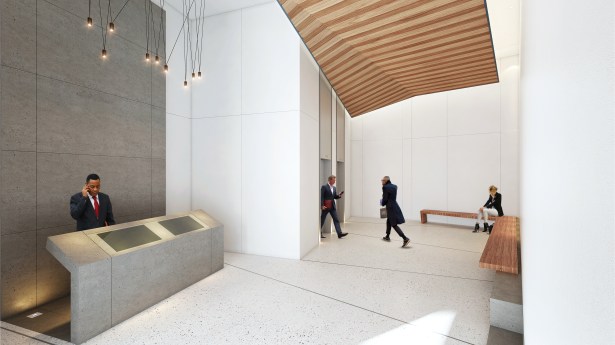 Infinity and Nightingale Properties are building the 110,000-square-foot office and retail complex at 1715 East 13th Street, which is also known as Kingswood Center II. Kassin said they are getting interest from a lot of local users, especially those in the medical industry, including practitioners. A lease has not been signed as yet for the office part of the building, which spaces comprises just over 50,000 square feet.
The other half of the building will be dedicated to retail and will house a Target and Marshalls, both of which CO has reported. The project is expected to be complete in the third quarter of 2018, Kassin said.
Unlike some of the low-rise older office buildings in the area, Kingswood Center II will feature Class A office space with 10-foot-plus ceilings, an open-floor layout with limited columns and a number of terraces.
Kassin's company and Nightingale Properties also purchased an office and retail building at 1630 East 15th Street between Kings Highway and Avenue P, known as Kingswood Center, in August 2014 for $67.5 million, according to city records.
Another large development coming to the neighborhood is JCWH Coney Island LLC's more than 200,000-square-foot building at 1504 Coney Island Avenue. Although plans have yet to be finalized, the building will be a glassy, 10-story structure unlike anything currently in the neighborhood, according to materials Commercial Observer obtained. It is expected to have 263 parking spaces on the lower level. And the top floors six floors, totaling about 84,000 square feet, will house medical offices and space for nonprofits, according to Kenneth Schuckman, the president of Schuckman Realty, which is marketing the project. Schuckman said the project is expected to be completed by 2019.
In the northern section of the neighborhood there is The Marcal Group's recently completed nine-story office building at 2361 Nostrand Avenue. And on the southern border of Midwood towards Sheepshead Bay at 1601 Kings Highway right off the Q and B lines, Lake Realty is erecting a five-story, 68,000-square-foot office and retail project. About 32,000 square feet of the new Class A building, comprising the first and second floors, will be reserved for retail.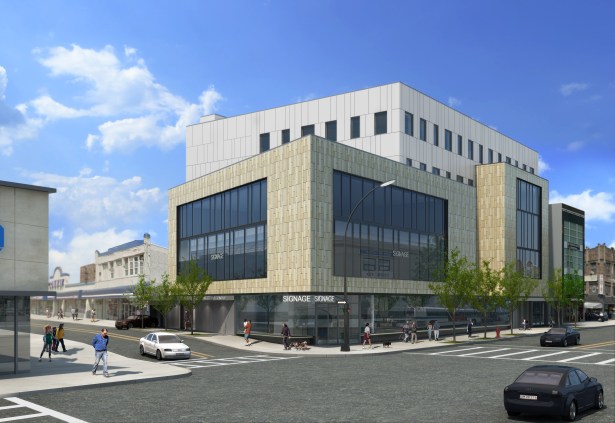 A nearly 11,000-square-foot CVS/pharmacy has already signed a lease to occupy part of the ground floor of the project, according to the landlord's broker, Nick Zweig, the principal of Midwood-based Locations Commercial Real Estate. Like other area experts, Zweig said he is experiencing strong interest from the healthcare industry at the 1601 Kings Highway as well as at Kingswood Center II, which he is also marketing.
"It's basically the tenants that are serving the local people in the area," Zweig said. "The neighborhood has public transportation, so [the developments will] have good access. It makes it convenient for people to get there."
Many might be surprised by this new influx of office construction, partly because Midwood was largely left out of the real estate boom that the rest of Brooklyn experienced over the last 15 years. Of course, the real estate explosion was largely in glassy condos, especially in areas such as Downtown Brooklyn and Williamsburg.
"A lot of the families [in Midwood] are large," said longtime neighborhood resident Michael Weiser, the president at commercial brokerage GFI Realty Services. "The idea of a small condo in a glass tower in the sky doesn't work, because it requires people to give up a lifestyle, which is about family."
Instead, the neighborhood's real estate story was largely focused on its houses, which in some cases could compete with the much more touted parts of Brooklyn.
As of March 3, real estate listing website StreetEasy had a $2.2 million nine-bedroom home with 4,862 square feet as the most expensive home listing in the neighborhood. Also, there were many listings above $1 million for 2,000- and 3,000-square-foot houses. And the median sales price for Midwood homes in the fourth quarter of 2016 was $709,409, according to StreetEasy's January 2017 residential market report.
But as the neighborhood remains one of a dying breed with spacious homes, people there want to keep the residential areas that way. The commercial areas meanwhile are seeing growth.
"Historically you came to this area for a neighborhood feel or a single-family house. So there is a ton of that supply, because that's all that has been built for 150 years. People have their own home and a driveway," Kassin said. "People in this part of Brooklyn want to live on a quiet street that feels that it's part of a neighborhood. That why they live so far from the city."
So bringing Class A Manhattan-style office to Midwood is the answer that developers like Kassin has come up with.
Kassin added: "I don't think it's ever going to be something comparable to the major office markets in and around the city. But I think it will be a very stable and strong market for the local population."  
1504 Coney Island Avenue
,
1601 Kings Highway
,
1715 East 13th Street
,
2361 Nostrand Avenue
,
Abraham Bergman
,
CPEX Real Estate
,
Eastern Union Funding
,
GFI Realty Services
,
Infinity Real Estate
,
Kenneth Schuckman
,
Kingswood Center II
,
Marshalls
,
Nick Zweig
,
Nightingale Propeties
,
Schuckman Realty
,
Steve Kassin
,
StreetEasy
,
Target
,
The Marcal Group
,
Timothy King