What Does the Future Hold for the City's Tarot Card Readers and Fortune-Tellers?
---
---
On the subway to the tarot card reader, I try to think of a question—having heard that's the thing to do: "Where is my career heading?"; "Should I take a new apartment?"; "What's the best use of that extra Thanksgiving buttermilk?"
Through the storefront window one can see the ornate, carved wood furniture and thick reddish carpet. I note the services range from $10 to $200 before approaching the door, four steps up into the four-story residential building's entryway.
There's an image of a cross-legged yogi and an image of six tarot cards surrounding shimmering block letters: "Psychic Readings." Above the yogi, smaller block letters read "Ring Bell." I do. There's no audible ring, but I wait, looking out to where Eighth Avenue and West Fourth Street intersect.
After a spell, I lean in close to the glass to see if anything is happening. A door I'd mistaken for a wall is cracked slightly ajar. A brown-haired woman of 40 or 50 looks me over through the narrow gap. I wave and smile, then stand back expecting to be buzzed in. A minute passes. I lean forward again. She's still there, still looking. (Did she just give me the evil eye?) This time, I half wave. Another 30 seconds pass. I lean forward. She's gone. My heart is suddenly racing.
New question: What the heck?
I'd been tasked with determining the economics behind the survival of some of New York City's smallest and seediest (at least in reputation) businesses: the tarot card reader. More specifically, how do you make rent off of $5, $10 or even $20 readings? (Unless those $200 readings are a lot more common than expected.) It's something we think about all the time in terms of restaurants and $8 eyebrow threading and $10 manicures. But those industries have visible, steady clientele. And with rents what they are—$418 per square foot in Lower Manhattan for retail space, according to Cushman & Wakefield's most recent retail market report, which works out to approximately 21 readings at $20 for every single square foot in a space—the economics seem daunting. (Retail rents are much higher, of course, in other parts of the city.)
"The people they meet for $20—that's just an opening," James Famularo, a senior director at Eastern Consolidated, told Commercial Observer. "Once in a while, they'll hit a nerve. Some sucker will believe it, commission the reader [industry speak for astrologists, psychics, and crystal, energy, palm and tarot readers] as a life consultant and pay hundreds or thousands of dollars per month. They're not doing it for a palm read—they're looking for a well."
Still, that seemed far-fetched in terms of a business plan. Or, at least, risky. And, anyway, all psychics are not created equal.
This is not a story about who is good at their practice or who is easily seduced (or who is interested in doing a reading "for research"). This is a story about who is good at bookkeeping. Whatever the math, readers appear to be a vanishing breed, at least in terms of new storefronts and new searches for visible space.
Have you seen the bright green and silver Psychic Advisor (Palm Readings Tarot Card; $10 Special for Walk-Ins) marquis at 810 Broadway between East 11th and East 12th streets? Buzz No. 5 ("Psychic"), however, and you'll get no response. Not because she psychically sized you up and is hiding but because she moved out. Bond New York has the 1,200-square-foot studio listed at a monthly rent of $5,500. "Can be live/work," reads the ad. Listing broker Moran Khousravi does not think the previous tenant was rent stabilized or was a tenant for an extended period, but she did say she'd heard the prominent signage out front was because the building owner was kind and wanted to help the business.
That's a pretty rare relationship. Neither the owner nor building manager responded to a request for comment.
"Fortune-tellers are one of the most difficult things to get a landlord to approve," said Famularo, noting many psychics and readers shop for space with an extraordinarily low budget. "All my landlords say 'no.' If they would pay a higher number, landlords might say 'yes.' "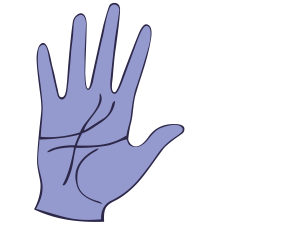 We reached out to as many storefront readers as we could find to see how and when they landed their space. The clairvoyant at 73 Second Avenue between East Fourth and East Fifth Streets did not return our call. The psychic at 13 St. Marks Place between Second and Third Avenues did not wish to comment (neither did her landlord and building manager Gioia Realty). Gramercy Reading at 274 Third Avenue between East 21st and East 22nd Streets, who has been in her location for 30 years, did not wish to comment. The psychic in the ground-floor space at 106 East 32nd Street between Park Avenue South and Lexington Avenue did not wish to comment. And so on.
Like many of his peers, Famularo thinks most of the readers with visible storefronts have been in their location for a really long time, like more than 20 years. As readers' leases expire, he said, landlords search instead for coffee shops, new quick-service restaurants and other businesses believed to bring value to the block and neighborhood rather than readers.
"Landlords get ideas about who they want in their buildings," said Kevin O'Donoghue, an attorney and broker at Manhattes Group (who up until recently worked with Famularo at Eastern Consolidated). "Fortune-tellers don't often sync with the concept." That said, neither do couriers or touristy gifts shops.
Some readers do a "retail bait-and-switch," said O'Donoghue, who recalled a psychic who suggested telling a landlord they're "just going to be a nail salon." O'Donoghue turned away the tenant's business, but he knows some brokers who go along with such shenanigans. And sometimes it works out.
"They'll pay cash, and landlords know it's easier to kick them out than another tenant because the space wasn't legal," said a broker who has represented a number of psychics over the years and requested anonymity. "It's a mix of sketchy and legit landlords."
"If a fortune-teller is paying rent and isn't causing any problems, a landlord may decide to allow the business to continue, particularly if they're operating in a space no one else wants," O'Donoghue said. He's talking about those oddly shaped, small leftover locations in the middle of a block of already rented retail.
"The majority of fortune-tellers left are from the old school," Famularo said. Newer ones may make arrangements with landlords to be there as a placeholder until a better, high-paying tenant can be found.
"These businesses are about as turnkey as it gets," O'Donoghue said. "Unlike other businesses, they don't care if they get evicted." It's relatively easy to move when you don't have much invested in infrastructure.
It's also easy to operate without a storefront at all. None of the readers willing to speak with us have one. Most operate from home at least some of the time, conducting readings in person, by Skype or by phone. And many work in shared spaces.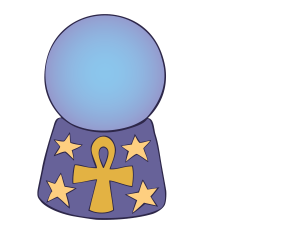 "The need to have real estate is very small," said Wald Amberstone, a co-founder and the director of the Tarot School, based in Forest Hills, Queens. He has more than 20 years of experience as a tarot card reader and teacher, renting conference rooms as needed for classes, about once a week.
This is the part of the story where we note it was the Romani people (a.k.a. Rom, Roma) who are credited with developing the business of fortune-telling in cities. You may know them, perhaps pejoratively, as gypsies. Ask around and you'll discover a divide in the world of readers, which roughly breaks down to those who have storefronts (gypsies) and those who do not (not gypsies).
Tarot card reader Angela Lucy, who became a full-time reader about five years ago, said even if she had the opportunity to have a storefront she would not take it. In part that's a way to differentiate herself from those who do. "They have a gift," she said. "But it's a different tradition."
A tradition, yes, but one embroiled in many recent (and not so recent) controversies here in New York City, like that of Victoria Nicholes—also known as "Psychic Lisa"—who was arrested in September for allegedly conning a woman out of tens of thousands of dollars; a psychic named Christine Evans was arrested in April for conning another woman out of a few hundred dollars; but the crème de la crème of crooked readers would have to be Evans' daughter-in-law, Priscilla Kelly Delmaro, who pleaded guilty to grand larceny last year after allegedly scamming a customer out of hundreds of thousands of dollars.
Also, fortune-telling is a Class B misdemeanor in New York state (for the record, so is adultery and taking bribes of less than $250 to obtain or renew a lease). Technically, tarot card reading is not soothsaying because of its use of intuition (gut instinct), but that's another story.
Skirting strict technicalities of the law is how a lot of storefront psychics have endured. The storefronts are "usually not in a strictly commercial space," explained O'Donoghue; they're in "older places in New York—like Greenwich Village or the East Village—not in Midtown. Sometimes they're residential spaces and over time used as commercial space before the building codes got strict."
Plus, according to O'Donoghue, if the city has designated a residential apartment acceptable for four people and a fortune-teller never sees more than four people at a time, the city will often just let it go.
Most readings come with a disclaimer that this is entertainment. And most of the time it unquestionably is. Amberstone notes that more than half the revenue of most readers comes from parties, at hourly rates between $150 and $250, plus travel if required.
This is the going rate for private readings too, which generally last about one hour and are repeated two or three times a year, or just at annual occasions of note.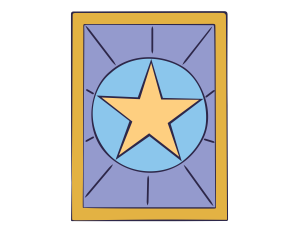 Lucy has read at bachelorettes, girls' nights and World Series watches. She's also on the weekly schedules at Aum Shanti Bookshop (226 East 14th Street) and Namaste Bookshop (2 West 14th Street). In these bookshops, a separated space is reserved for readings, $30 per 15 minutes, split between reader and store, according to an employee. Choices Books & Gifts (220 East 78th Street) and Enchantments (424 East 9th Street) have similar setups. Lucy says Namaste's business is so good—meaning both her business and all readers' businesses there—a bigger space is in the works. The shop did not respond to a request for comment.
And you thought coworking space was a recent phenomenon!
Indeed, while we couldn't find any readers at WeWork, we did encounter someone who uses an on-demand Breather workspace that rents for $31 to $40 per hour. (He did not respond to a request for comment—sigh.)
Lucy has an accountant-approved designated workspace at home (previously used to operate a temporary personnel agency), and she's done readings on trains, in parks and at the beach. Think summer in Nantucket. This winter she'll do readings from a sailboat off Key West. All she needs is Wi-Fi and a screen for Skype and a bit of marketing.
"The majority of tarot readers are not storefront practitioners," Amberstone said. "The future is online." He's invested heavily in technology, which is far less than he'd spend on rent.
Real estate brokers who once had more frequent interaction with readers have noticed the lack of interest.
Robert Perl, a Manhattan landlord and principal at Tower Brokerage, said he has not been approached much recently by readers looking for space but knows the community from past encounters and personal interest. They afford storefronts based on dual use, he said, noting many New York City buildings were originally built for this purpose: live in back; work in front (teach children the trade).
"At this point [readers] know exactly what it takes to get a space," Perl said. "Six months security? Okay." His most recent deal in the East Village involved a sort of handler. "He made real efforts to be upfront on the use because of prior failed negotiations." What's more interesting to Perl, however, is that the reader did not take what appeared to be an ideal space because a similar business was nearby. Unsure of current standards, he said if there is another operation within a couple of blocks, you need permission to open shop—a code of the gypsy community.
O'Donoghue said the community is centrally funded to some degree, but no one seems to know where that funding originates.
"The origins are shrouded in mystery, and there's a grifter side to their operations, but it's a fascinating culture," said Perl, who recounted police stories from the early 20th century. "If a fortune-teller hit someone up for a lot of money, they'd move the next day."
These days New York City real estate is too valuable to abandon so quickly, right? But leases do expire. Will that, plus the never-ending negative news, mean the end of the storefront psychics, tarot card readers and fortune-tellers?
O'Donoghue said it's like street hot dogs. "Someone's eating them," he said. "I don't think they're going anywhere."
Perl agreed: "You may see fortune-telling dissipate, but there will always be others coming up."
With additional reporting provided by Max Gross, Liam La Guerre and Lauren Elkies Schram.
106 East 32nd Street
,
13 St. Marks Place
,
220 East 78th Street
,
226 East 14th Street
,
274 Third Avenue
,
424 East 9th Street
,
73 Second Avenue
,
810 Broadway
,
Christine Evans
,
Cushman & Wakefield
,
Eastern Consolidated
,
Gioia Realty
,
James Famularo
,
Kevin O'Donoghue
,
Moran Khousravi
,
Priscilla Kelly Delmaro
,
Psychic Advisor
,
Robert Perl
,
Tower Brokerage
,
Wald Amberstone