Giuliani Kicked to the Curb by ICSC NYC Because of Trump
---
---
Former Mayor Rudolph Giuliani has been axed as the keynote speaker at this year's International Council of Shopping Centers' New York National Deal Making Conference, Commercial Observer has learned. In his place will be Kevin Plank, the founder, chief executive officer and chairman of sports apparel giant Under Armour, according to a source with intimate knowledge of the situation.
The city's 107th mayor was dethroned as the keynote speaker after real estate professionals wrote letters to ICSC calling for his removal because of his staunch support of a presidential candidate (Donald Trump) they deem divisive, according to a broker who requested anonymity.
"We shouldn't bring politics into it," the broker said. "We should have someone more open-minded and who is for globalization and not for stopping trade, etc." He further said that having Plank, a former University of Maryland football player, as the speaker was more appropriate.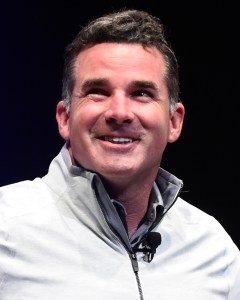 Giuliani has been a combative advocate of Trump, speaking out for the real estate mogul at the Republican National Convention this summer, and attacking Trump's rival for the presidency, former Secretary of State Hillary Clinton.
The conference runs from Dec. 5 to Dec. 6 at the Jacob K. Javits Convention Center. The event comes not long after the Nov. 8 general election, and the news comes the day after the first general election debate.
Jason Richter, a managing principal at Hudson and chairman of this year's ICSC New York City event, in June called Giuliani's keynoting "a major coup," according to Bisnow.
A spokeswoman for ICSC said the organization hopes to announce Giuliani's replacement within a week. No one from Baltimore-based Under Armour responded to a media inquiry. A representative for Giuilani didn't immediately respond to a request for comment.