NY Cake Pops Subleases Sweet West Chelsea Location From Haute So Sweet 
---
---
Custom cake pop company NY Cake Pops has taken a 715-square-foot, ground-floor space in West Chelsea for its baking operation (sadly, orders can only be made over the phone or via the internet), Commercial Observer has learned.
The new digs are in Haute So Sweet's space at Terminal Warehouse, using an address of 642 West 28th Street between 11th and 12th Avenues, according to a press release from Bertwood Realty. The sublease is for two and a half years and the asking rent was $3,200 per month, plus key money.
Haute So Sweet opened in October 2013 via a five-year lease, and shut down at the end of this May.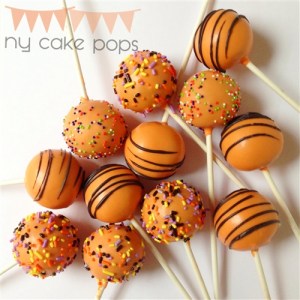 "This is a sublease with a tenant I'd placed in this space several years ago," Bertwood Realty's Deborah Stewart, who represented both parties in the sublease, said in prepared remarks. "Haute So Sweet had a successful wedding cake business, but the owner decided to close down and asked me to sublease the space to a similar tenant who would also purchase the installed equipment. We were able to structure the transaction so that Haute's baking equipment was bundled into terms of the deal. It was a win-win for everyone, including the landlord."
Landlord Waterfront New York represented itself in the deal.
Terminal Warehouse is over 1 million square feet, spanning 11th to 12th Avenues and West 27th to West 28th Streets. The building ranges in height from seven to nine stories. Tenants include Porchlight, La Colombe Coffee Roasters, Between the Bread, Wichcraft, Manhattan Wine Company, Chelsea Mini Storage and Moves.
NY Cake Pops was established in 2009 and before moving in to Terminal Warehouse last month immediately after signing a lease was part of the Hot Bread Kitchen Incubates program in East Harlem, a shared commercial kitchen and business support program, and then working out of a kitchen in Red Hook, Brooklyn.
'wichcraft
,
642 West 28th Street
,
Bertwood Realty
,
Between the Bread
,
Chelsea Mini Storage
,
Deborah Stewart
,
food
,
Food & Drink
,
Hot Bread Kitchen Incubates
,
La Colombe Coffee Roasters
,
Moves
,
NYC Cake Pops
,
Porchlight
,
Terminal Warehouse
,
Waterfront New York