Miami's Building Boom Might Be Cooling, but Certain Developers Will Turn Out Fine
---
---
South Florida's Miami-Dade County has long been referred to as "the sixth borough." It's even in the Urban Dictionary as such because of "the high number of New Yorkers who retire to the county." (To be fair, South Florida as a whole has been called the same.)
But it's not just retirees who are headed to the Sunshine State.
A number of New York City developers have moved into the Miami real estate market. Why? Well, it's New York City's sixth borough. And Miami, like New York City, is a large market with headline-grabbing condo sales prices. And unlike New York, Florida has no state income tax.
Those who have ventured into Miami include investment firm RedSky Capital, which has been buying property in Wynwood and the Miami Design District including a retail complex and an art gallery. HFZ Capital Group is doing Fasano Hotel + Residences at Shore Club. And ASRR Capital, an Israeli real estate firm led by New York real estate developers Alex Sapir and Rotem Rosen, is buying almost an entire block in Miami's "gritty" Arts & Entertainment District for $33 million, according to South Florida Business Journal. And there's Property Markets Group, Forte Capital and JMH Development.
"There is a tremendous connection between New York and Miami," said real estate developer Roy Donahue "Don" Peebles Jr. of Peebles Corporation, who moved into the New York market after long developing in Miami.
The New York real estate developer who had perhaps the biggest impact on Miami real estate was hotelier Ian Schrager, who reopened the Delano hotel in South Beach in 1995. Loews Hotels & Resorts, led by New York-based Jonathan Tisch, developed the Loews Miami Beach Hotel in 1998, marking the first major hotel to open in South Beach since 1967, according to Ocean Drive. And more than decade ago, Bruce Eichner of Continuum Company erected the two-tower Continuum on South Beach.
"The New Yorkers created the environment for South Beach," said Mr. Peebles, who is currently planning a mixed-use project, spanning two square city blocks in Downtown Miami.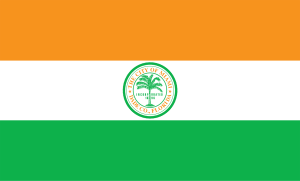 Now HFZ is doing its first project in Miami having acquired the Shore Club for $175.3 million in December 2013. The company plans to reopen the hotel as Fasano Hotel + Residences at Shore Club at the end of 2017.
"We felt it was an iconic site and it was a great opportunity to bring what HFZ is best known for" to a great site in the heart of South Beach, said Alicia Goldstein, HFZ's new president of sales and marketing. That reputation includes the ability to restore existing buildings and erect new ones, and the company is doing both at the hotel site.
Kevin Maloney, the founder and principal of New York City-based Property Markets Group, a residential acquisition and development firm, has long had a major footprint in Miami, and his recent projects, completed or in the works, are major ones: the 1-million-square-foot Echo Aventura condo with 190 residences and 660,000 square feet in Aventura; the 57-story, 180-unit condo Echo Brickell in downtown Brickell; and a 32-story downtown Miami rental tower with 464 apartments called Vice.
Despite all his company's activity, Mr. Maloney doesn't sound particularly bullish on Miami.
"The condo market is soft," Mr. Maloney said. "We have the same issue as we're seeing here in New York but probably a little more significant in Miami." One of the major factors, he noted, is overbuilding in Miami.
"There are about 100 buildings planned for South Florida for 2016," Mr. Maloney said. "I would say less than 10 of them get built. It's a big statement, but I promise you it will be factually correct when you look back at the end of the year. And I think that is really good news for Miami, and I'll tell you why, because it's going to stop the supply of new condo product to the marketplace, which is going to firm up the market or certainly stabilize the condo market," Mr. Maloney continued.
"When we started building condos five years ago you could build a building for $150 a foot on what we call net sales, net square footage," he added. "That market has grown to over $500 a foot today. So what we're already seeing is we're seeing construction prices start to contract, and with lower construction prices and a firmer market, that between there is called profit."
He doesn't speculate that costs will dip as low as $150 a foot, but even $100 per foot in savings would be "a huge margin, which would stimulate some new development."
The data bear out that Miami's real estate market has cooled.
Last year, construction starts in the Miami metropolitan area slowed 8 percent year-over-year, according to a Feb. 4 Dodge Data & Analytics report. For Class A office space, vacancy dropped 700 basis points, and rents topped out at more than $40 per square foot for the last three quarters of 2015, Cushman & Wakefield's fourth-quarter 2015 report for Miami-Dade County indicates.
More than half of all of the office leases signed last year were in three submarkets: Brickell Avenue (where the average asking rent for all building types was $42.08 per square foot), Downtown (where the average asking rent was $39.57 a foot) and Airport West (with average asking rents in all building classes at $27.02 a foot).
Meanwhile, Miami is maturing and becoming culturally relevant, Ms. Goldstein said, with its great restaurants, museums, global clients and South American aesthetic.
As a result, at the high-end, residential developers are achieving high prices at new condominiums.
At Fasano Hotel + Residences at Shore Club, HFZ is getting close to $3,000 a square foot, Ms. Goldstein said.
With additional reporting provided by Max Gross.
Alex Sapir
,
Alicia Goldstein
,
ASRR Capital
,
Bruce Eichner
,
Continuum Company
,
Delano
,
Dodge Data & Analytics
,
Don Peebles
,
Echo Aventura
,
Echo Brickell
,
Fasano Hotel + Residences at Shore Club
,
Forte Capital
,
Ian Schrager
,
JMH Development
,
Jonathan Tisch
,
Kevin Maloney
,
Loews Hotels & Resorts
,
Loews Miami Beach Hotel
,
Property Markets Group
,
RedSky Capital
,
Rotem Rosen
,
Vice
,
Cushman & Wakefield
,
The Peebles Corporation