ATCO's John Lord Murders Wife, Kills Self With Spouse's Gun
---
---
John Lord, a vice president at ATCO Properties & Management, murdered his wife and shot himself to death in a gruesome incident at his Rockland County home.
Lord, 65, called 911 a little after 7 a.m. on Feb. 12 and said that he had shot his wife Irene, 63, according to local news reports. The gun used in the incident was actually registered to Irene. The couple lived with their dog in a quiet residential community called Wesley Hills—in a section of the town of Ramapo in Rockland County.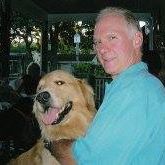 The motive of the murder-suicide was not immediately clear. The couple engaged in "hunting and target shoots," according to The Journal News. Calls to Ramapo Police were directed to Detective Lieutenant Mark Emma, who wasn't available for comment.
Lord was employed by ATCO, a spokesman for the company confirmed to Commercial Observer. He had been worked for the Midtown-based development firm and property manager for 25 years, according to his LinkedIn page. He has completed leasing deals for the company's various commercial holdings, including 555 Fifth Avenue between East 45th and East 46th Streets and 373 Park Avenue South between East 26th and East 27th Streets. Indeed, Lord represented the landlord in a 8,732-square-foot lease at 373 Park Avenue South for shared-office space provider NeueHouse last year, as CO reported in September.
"We are deeply saddened and shocked by this terrible tragedy," the ATCO spokesman said via email. "Our thoughts are with the entire family at this difficult time."
Prior to his time with ATCO, Lord worked for Peregrine White Company from 1976 to 1991, according to his LinkedIn account. He graduated from Lehman College in 1973, where he majored in political science and pre-law.