Eric Trump Is Ready to Pounce When it Comes to the Best, Most Iconic Hotels in the World
---
---
On one of the top floors of Trump Tower, with a view that looks over Fifth Avenue, are three adjacent offices, each belonging to Donald Trump's three oldest children: Donald Trump Jr., Ivanka Trump and Eric Trump. As their father has been traveling the United States on his controversial Republican campaign for presidency, his three eldest children (he has two others, Tiffany, 22, and Barron, 9) have been running the day-to-day operations at the Trump Organization.
"My father's so far winning this presidency, so that's keeping us busy," Eric Trump told Commercial Observer from his office, adding that it was an honor for his father to entrust his children with the company he built from the ground up. (However, that was the extent to which he would discuss his father's political ventures, as his publicist barred discussion on the matter as a condition to conducting the interview.)
Mr. Trump, who turns 32 this week, has spearheaded the expansion of the Trump Organization's golf course portfolio, which totaled three when he formally joined the firm in 2006, to over 15 today in places like Miami, Los Angeles and Turnberry, Scotland. He also handles most of the construction for the company, which is no surprise, as he recalls playing with Lego pieces in his father's office growing up. Each sibling has his or her own niche—Donald Jr., 38, focuses on commercial leasing and Ivanka, 34, (who is married to Jared Kushner, the publisher of CO) oversees interior design—and their talents and interests complement each other, he said.
Family is key to the business, which is clear given the Trump family's history in real estate. In the early 1900s, Fred Trump—the son of a Scottish immigrant and father of Donald Sr.—started his own construction firm. He took his mother on as his partner because at the age of 15 he was too young to legally sign checks. By the late 1920s, Fred began building single-family homes across Brooklyn and Queens, and eventually started building garden apartments in Pennsylvania and Virginia for servicemen returning from World War II.
Donald, born in 1946, started working alongside his father and by the 1970s was pursuing his dream of becoming a real estate developer. In 1981, he founded the Trump Organization, which today manages an international portfolio of roughly 38 residential and hotel properties, as well as more than a dozen golf courses. Over the years, the company has partaken in ownership of the Empire State Building, the Plaza Hotel, the General Motors Building and the old Commodore Hotel, which is now the Grand Hyatt New York. Today, the diversified real estate company goes as far as selling home goods, jewelry and perfume.
While the title on Eric Trump's card reads "executive vice president of development and acquisitions," he told CO that for all the siblings working at their father's namesake firm there is overlap in their responsibilities. Mr. Trump has been busy working on several dozen different developments, managing construction on hotel and residential projects, as well as developing the company's golf courses internationally.
"We've been doing so incredibly well and at the same time…in 2016, we're opening three new hotels," Mr. Trump said, referring to the Old Post Office Pavilion on Pennsylvania Avenue in Washington, D.C., the Trump International Hotel and Tower in Vancouver and the Trump Hotel Rio de Janeiro.
'Eric is not only a fantastic colleague but he, Ivanka and Don have become truly close friends. Eric has been hands-on during every aspect of the development of Trump Towers and has an impeccable eye for construction and attention to details—very much like his father.'—Jose Roberto (Robbie) Antonio, Century Properties
Bringing the Trump brand onto the international stage has been part of the company's overall strategy and something that Mr. Trump and his two older siblings have been focusing on in the last decade. Some recent acquisitions include two properties in Europe: the Trump International Golf Links in Doonbeg, Ireland and the Trump Turnberry Resort in Ayrshire, Scotland. This past August, Trump Hotel Collection announced a resort and residential development in Bali, Indonesia.
"We want the best, most iconic hotels in the major cities and the luxurious destinations around the world," he said, adding that when it comes to locations in other cities, they are looking for the equivalent of the Trump Tower's Fifth Avenue and East 57th Street locale.
Beyond the three hotels Mr. Trump said were slated to open this year, another development nearing completion is Trump Tower at Century City, in Makati, a city in the Philippines' Manila metropolitan area. The residential tower in the country's financial center, which will top off at 56 stories, was a collaboration between the Trump Organization and Philippines-based Century Properties Group.
Jose Roberto (Robbie) Antonio, a managing director of Century Properties, told CO via email that the project, which is nearly complete, is 92 percent pre-sold and is the tallest building in Manila.
Over the course of the tower's development, Mr. Antonio has come to know the entire Trump real estate clan, and has worked with Eric on the residential tower's construction.
"Eric is not only a fantastic colleague but he, Ivanka and Don have become truly close friends," he said. "Eric has been hands-on during every aspect of the development of Trump Towers and has an impeccable eye for construction and attention to details—very much like his father."
Nearer to home, Mr. Trump's most recently completed project is Trump Golf Links at Ferry Point in the Bronx. The site of the golf course, in the Throgs Neck neighborhood, was riddled with construction delays for years, and eventually, then-Mayor Michael Bloomberg handed the development over to the Trump Organization. The development of the golf course, which opened in April 2015, reportedly cost roughly $269 million, making it one of the most expensive golf courses in the country, according to Bloomberg Businessweek.
The golf course has drawn much criticism following Donald's derogatory comments regarding Mexican immigrants—especially given that Ferry Point is located in a borough where over 33 percent of the population is foreign-born, nearly 55 percent of the population is Hispanic, and where that population accounts for more than 37 percent of the borough's business-owners, according to estimates from the U.S. Census.
Those comments cost him his relationship with NBC. In June, the television network announced that it would be severing ties with Donald, meaning that it will no longer air the Miss USA and Miss Universe pageants.
"At NBC, respect and dignity for all people are cornerstones of our values," a press release from the network stated. "Due to the recent derogatory statements by Donald Trump regarding immigrants, NBCUniversal is ending its business relationship with Mr. Trump."
"The Donald" will also no longer participate in The Celebrity Apprentice, which all of his children, including Eric, have appeared on. However, the press release said that the presidential candidate had already indicated he would not return for another season.
One of the biggest critics is Mayor Bill de Blasio who, in mid-2015, said the city would be reviewing its contracts with him, which not only include the Ferry Point golf course, but Wollman Rink in Central Park, which the senior Mr. Trump is credited with reviving after it had been closed for over six years as a public entity.
In a July interview with CNN, Mr. de Blasio said, "I think Donald Trump has invalidated himself as a public figure. We will not seek out business with him and his companies."
In fact, Mr. de Blasio has continually spoken out against Donald's comments regarding not only Mexicans, but the Muslim and Jewish communities, as well. In early December, he said that, "Donald Trump will go down as one of the worst demagogues in recent U.S. political history."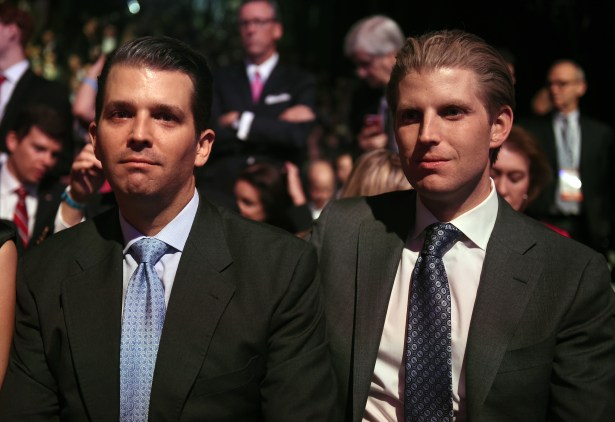 Similarly, Donald's comments about barring Muslims from entering the United States have not been met with silence. An image of the presidential candidate, along with his name, was removed from several spots in the Trump International Golf Club, a golf course in a master development in Dubai, United Arab Emirates. Bulent Kural, the manager of the Trump Towers in Istanbul, told the Associated Press that the firm is "reassessing" its legal relationship with [Donald], and Dubai-based Landmark Group pulled all Trump Home decor products out of its 180 stores.
While no real estate contracts in New York to date have been terminated as a result, Donald's youngest son, Eric, is very proud of the completed Ferry Point, which is designed by golf legend Jack Nicklaus, and said that it was a great example of a private company working in tandem with the city.
Being a part of a private company has its benefits, Mr. Trump said. "We don't have a board breathing down our throat if one year we projected that we were going to make ROI [return on investment] of 7.2 percent and we come in at 7.1," he said. "It just doesn't matter. We're a private company and it means that we can sit back when the opportunities aren't good and it means that we can jump head first and be incredibly nimble and work very quickly."
And making the most of an economic downturn is one of those opportunities, Mr. Trump said, a lesson he has learned from his father. He recalled when he joined the company just about a decade ago, after graduating from Georgetown University, at the peak of the real estate boom, and was eager to jump on different project opportunities.
He quoted his father as saying at the time: "It's starting to get a little squirrelly in this world. Let's sit back. The world will crash, and when it does, we'll be able to capitalize on it."
In 2012, the organization purchased the bankrupted Doral Resort & Spa in Miami for $150 million. Eric and Ivanka worked closely on the $250 million repositioning of the property. Nightly rates at the now-called Trump National Doral Miami range from $355 for a deluxe room to $7,500, for the presidential suite, according to the hotel's website.
Mr. Trump also explained that another facet of the company's flexibility comes from not taking on debt for properties or projects. While a few projects have a bit of financing, most of the company's assets carry no debt, the golf courses in particular, he said.
"We're a very, very low-leverage company, which is very different than the early 1990s for my father, where in order to build the foundation of a company like this you had to use leverage to your advantage," Mr. Trump said. "When you get to a certain spot and you have so many of these trophy assets, it's almost your responsibility or at least the smart thing to do is to pay down all debt and have great projects that are free and clear, and when you do, you have a lot more cash flow."
That cash flow allows the company to self-finance—a model that continues to be successful for the Trump Organization, he said.
"Where we find ourselves typically maintaining debt on a property is when a bank will buy a property and say, 'Hey, as a favor to us, do you mind if you keep $3 million of debt on a property because we would like to be able to say we have Trump as one of our clients?' And they give us a super-great rate," Mr. Trump noted.
Debt has been a touchy subject for the Trump empire, however, with some bankruptcies on casino and hotel properties in Atlantic City over the years.
Mr. Trump remembers visiting the once-thriving beachfront empire with his siblings almost every weekend, and recalls when the Trump Taj Mahal was being built (it opened in 1990). He attributes the failure of Atlantic City as a whole to an over-reliance on gaming revenue and limited transportation options, especially in comparison to Las Vegas.
Perhaps more than anything else, Mr. Trump seems to love working in the family business—in part because of what he learned from watching his father and in part because of his relationship with his siblings.
"Most family businesses are disasters," he said, but not for the Trumps. Mr. Trump recalls running around the halls of Trump Tower starting at the age of 3, playing with Legos in his father's office, and later working on construction sites with his siblings.
"There's no one who loved Legos in the world more than me," he said and chuckled. "From the time I was 11, I was on construction sites. I was running wire, I was breaking down walls, I was doing demolition myself. I know how to use a backhoe with the best of them."
Now, he has a remote-controlled helicopter stashed under his office desk for when Donald Jr.'s five children and Ivanka's daughter and son (with a third on the way) are around. Mr. Trump and his wife Lara Yunaska, whom he married in 2014, spend their spare time playing with their 5-year-old beagle named Charlie.
Mr. Trump said his father believed in hard work, and learning those building basics has been immensely helpful when working with different contractors. "We learned the fundamentals of building," he said. "I think it gives them a certain amount of respect for you. They're not going to pull the wool over your eyes."
Mr. Trump added: "So many of the guys that work alongside me or work for me are guys that I worked for at a young age, so it's really kept that family dynamic. It's a really special thing."
Outside of his real estate work, Mr. Trump has also built his namesake charity organization, the Eric Trump Foundation, which is dedicated to raising money for St. Jude Children's Research Hospital.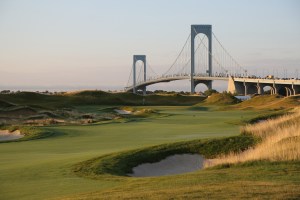 As for his siblings, they're best friends, they all agreed.
"He's done a good job with everything," Donald Jr. told CO of his younger brother. "He's always had a very good sense of space. From the construction side of things, he's got a very good natural visualization process of how things should look."
Donald Jr., Ivanka and Eric spend time together outside of work, as well, going out to dinner and vacationing, which Donald Jr. emphasized is all really by choice.
A family outing that drew much criticism was a safari trip the brothers took a few years ago. Pictures of Donald Jr. and Eric posing with game they had killed—including an elephant, leopard and a buffalo—circulated on the Internet.
"We're big outdoorsmen—it's something we've always done," Donald Jr. said. "Even The New York Times has written about the conservation side of hunting. It's not something we're shy about at all."
But beyond that controversy, and apart from any backlash arising from Donald's presidential campaign, Eric remains focused on his work at the Trump Organization.
"We couldn't be busier," he said. "I think as prices approach crazy, we [may] sit back and say, 'Are we going to buy into land for $2,500 a foot, or put up $2 billion to build the tallest building?' I don't know, maybe if the right opportunity comes along, but at the same time, we're big believers in buying in downturns."
Mr. Trump estimates that the organization has more than 30 projects in the pipeline, all in different stages of development, and with the company's focus on quality, "We're never going to want to be a company that has 4 million hotels all over the place," he said. "All we care about is having the most iconic projects in the world."