NYC's Most Prolific Real Estate Lenders
---
---
You can take the bank out of New York (for the right deal), but you can't take New York out of the bank. With that in mind, Commercial Observer sized up the five most prolific commercial real estate and multifamily lenders to finance properties in the boroughs over the past 12 months.
Unlike our annual rankings of the industry's power players, which include other factors, we stuck purely to deal volume—the total number of loans to close in New York in the past year and the total amount lent for those transactions.
The data, which was originally aggregated and provided by the real estate research firm Actovia and later vetted with the lenders themselves, gives a glimpse into how local the market still is, despite the rise of foreign capital and real estate debt funds. While one international banking giant made the list, that lender came in third place below two big regional banks. Of course, when looking at the largest loans of the year, the picture becomes far more global with Wells Fargo, Bank of China, Deutsche Bank and Citigroup leading the pack.
But in this case, we kept the focus on the total number of loans closed rather than the size of individual transactions. That said, here are the five most prolific loan shops in NYC and their leading commercial real estate and multifamily executives: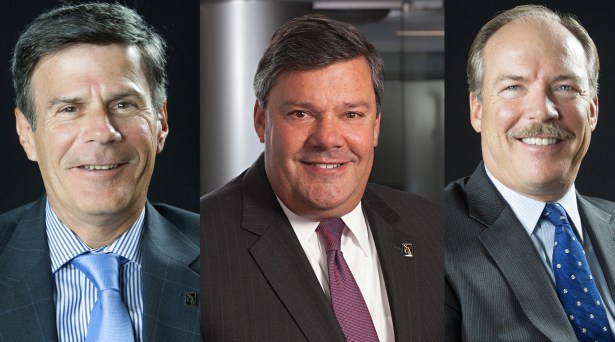 Amount lent in the five boroughs from Oct. 1, 2014 to Sept. 30, 2015: 976 loans, totaling $6,823,876,348
The New York Community Bank executives and their top real estate loan originators continue to dominate the competition when it comes to deal volume. James Carpenter, John Adams, Charles Baker and their colleagues originated $6.82 billion in loans secured by 1,277 New York City commercial and multifamily properties over the past 12 months.
The bank's clients—which run the gamut from local families to seasoned outer borough investors, such as Barry Rudofsky, and major Manhattan developers, such as Gary Barnett—consider NYCB to be one of the savviest and most reliable lenders in New York, several owners and loan brokers have told CO.
That client base is about to grow even further. The Westbury, N.Y.-based bank, led by Joseph Ficalora, announced plans yesterday for a $2 billion acquisition of Astoria Financial Corp., the parent company of Astoria Bank—another active multifamily lender in the boroughs. Pending approval, the deal is expected to bring NYCB over the $50 billion threshold to make it a domestic systemically important bank, or D-SIB.
"It's our intention that if we're going to go over $50 billion, we're going to go over $50 billion for a meaningful reason," Mr. Carpenter said in a recent interview at the bank's Hicksville, N.Y. office. "That is something we have control over. Our portfolio, excluding C&I [commercial and industrial], has grown to nearly $32 billion. Out of that 75 percent is multifamily and 25 percent is other commercial real estate."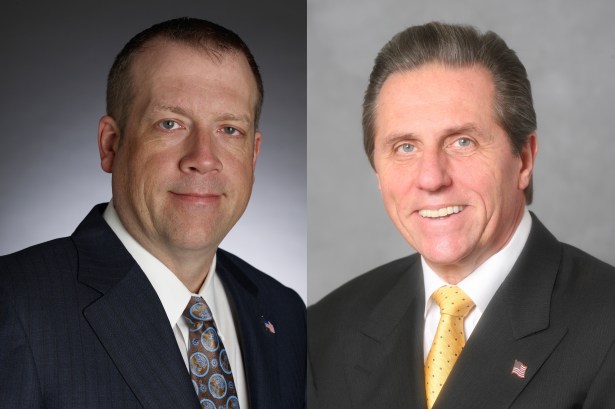 Amount lent in the five boroughs from Oct. 1, 2014 to Sept. 30, 2015: 943 loans, totaling $5,263,074,815
Some call it the "cult of Klett." But for George Klett, the head of commercial real estate lending at Signature Bank, and his colleagues, including John Zieran, it's business as usual. The two executives oversaw the origination of 943 loans in New York totaling $5.26 billion on 1,253 properties between October 2014 and October 2015, under the leadership of Bronx-born Joseph DePaolo.
The Midtown Manhattan-based bank, celebrated for its traditional model of taking deposits and providing loans, has become a fan favorite among established borrowers ranging from real estate owners to hip-hop executives, as The Wall Street Journal reported in August.
"In any business, to be successful, you must know your product and deliver excellent service," Mr. Klett told CO. "My team brings significant knowledge and expertise to the bank's efforts in financing many NYC metropolitan area properties. Signature Bank finances about 100 properties per month. We know all the players in the market. Real estate investors know that we deliver exactly what we promise—we give them certainty of execution. We have the ability to make immediate, intelligent decisions to solve any problems that may come up in a transaction."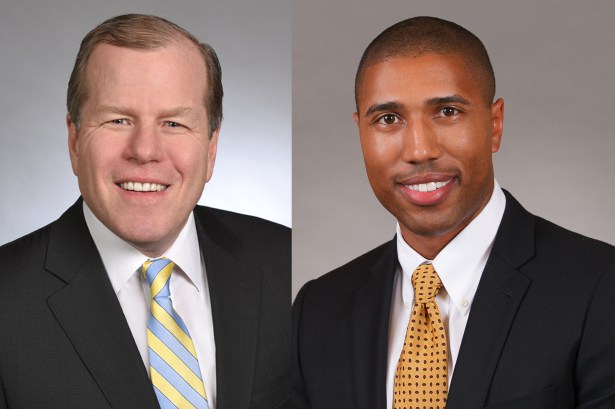 Amount lent in the five boroughs (excluding Staten Island) from Oct. 1, 2014 to Sept. 30, 2015: 784 loans, totaling $4,215,424,163
J.P. Morgan Chase is a long-standing giant in the world's banking arena and a rapidly growing presence in New York's multifamily market. Greg Reimers and Chad Tredway, two of the bank's leading property lenders, oversaw the origination of roughly $4.22 billion among 784 deals in the boroughs in the past year, according to Actovia.
"The current real estate environment lends itself well to prudent investing and borrowing and we are focused on making our loan process efficient and straightforward for our clients," Mr. Reimers told CO in prepared remarks.
While J.P. Morgan came in third place in total deal volume in New York over the past 12 months, the bank's loan originations in the boroughs have increased significantly in the past year.
"The New York real estate market is the most competitive in the country," Mr. Tredway said. "Our team is dedicated to providing clients with a great experience, enabling us to grow significantly over the last few years and advance our placement in the rankings."
(Representatives for J.P. Morgan declined to update the numbers provided by Actovia as a company policy.)
4. Dime Savings Bank of Williamsburgh
Amount lent in the five boroughs from Oct. 1, 2014 to Sept. 30, 2015: 399 loans, totaling $1,296,177,800
Dime Savings Bank of Williamsburgh, founded in 1864, is no newcomer to New York's real estate market and the bank's multifamily business has steadily grown under its current CEO, Vincent Palagiano, who joined Dime in 1970. Daniel Harris and Kirk Lloyd, who lead the bank's commercial real estate and multifamily lending, oversaw the origination of 399 loans on roughly 425 properties totaling $1.30 billion over the past 12 months.
The two executives have developed a reputation for understanding local real estate conditions and providing flexibility to their borrowers, putting Dime ahead of dozens of its local competitors.
"What keeps us among the leaders in New York City multifamily and commercial real estate lending is our ability to give the customer a competitive deal as well as the best processing and closing experience," Mr. Harris said. "We have originated over $1 billion of loans over the last few years and since 1996 we have consistently ranked in surveys among the top 10 New York City multifamily lenders by volume. Our average loan size is around $3.5 million, and our 'sweet spot' is between $2 million and $20 million. However, we have originated many loans and loan packages much higher than our average."
Amount lent in the five boroughs from Oct. 1, 2014 to Sept. 30, 2015: 344 loans, totaling $455,071,850
Flushing Bank might sound like a contender from far out of left field, but the local bank beat out several major national and global lenders in the total number of loans closed in New York over the past year. Francis Korzewinski, the bank's head of commercial real estate lending, oversaw the origination of 344 deals on 401 properties for a total of $445.1 million.
Increasing borrower demand and closing activity remain the highlights of Flushing's strong performance, Mr. Korzewinski told CO. Another key factor has been his team's ability to offer long-term, fixed-rate financing, "tied to the swap curve," he said.
"Much of our success can be attributed to our seasoned credit staff, experienced team of loan officers and our community-based lending approach," the executive vice president at Flushing said. "This enables us to offer diverse real estate lending solutions that provide coverage in all market segments including mixed-use apartment buildings, multi-family dwellings, office buildings, retail shopping centers, professional office buildings, community service facilities and other income-producing properties that are vital to the local communities we serve.
"As an institution with almost 85 years of local knowledge we can offer customized financing strategies for the small property owner as well as the more sophisticated property owners with a portfolio of diverse asset types," he added.
Additional reporting provided by Danielle Balbi.
Chad Tredway
,
Charles Baker
,
Daniel Harris
,
Dime Savings Bank of Williamsburgh
,
Flushing Bank
,
Francis Korzekwinski
,
George Klett
,
Greg Reimers
,
J.P. Morgan Chase
,
James Carpenter
,
John Adams
,
John Zieran
,
Joseph DePaolo
,
Joseph Ficalora
,
Kirk Lloyd
,
New York Community Bank
,
Signature Bank