Bill O'Connor of O'Connor Capital Partners Still Believes in Malls
---
---
Bill O'Connor remembers going to Black Friday as a preteen, but not for the deals.
On the day following Thanksgiving, Mr. O'Connor, his brothers and late father, Jeremiah, would visit the local malls to watch the crowds as stores would be expecting to go from the red to the black at the start of the Christmas season.  
Jeremiah, a founder of real estate investment trust Corporate Investment Partners, helped usher in the era of big malls. The once mighty real estate investment trust owned and managed numerous shopping centers around the country, including Long Island's Roosevelt Field Mall, which is still considered one of the country's largest, on a square foot basis. It was his father's way of showing the boys the family business, and they were eager for the experience.
"Black Friday is the Super Bowl of retail, so [not wanting to go] was like if you didn't want to go see the Super Bowl," Mr. O'Connor told Commercial Observer last week in his offices at 535 Madison Avenue between East 54th and East 55th Streets. "Nobody said, 'I want to stay at home and watch football today.'"
His father began O'Connor Capital Partners in 1983 with a focus on shopping centers, and developed mega-mall The Westchester in White Plains in 1995. His firm also made headlines with some huge residential deals, including the 2005 acquisition of Manhattan House and its ensuing condominium conversion, and partnering to buy Parkchester, a 171-building complex in the Bronx. Jeremiah, 68, died in 2010, tragically a month following the death of his son Jeremiah O'Connor III, 34, who also worked for O'Connor Capital Partners. (The company was adamant about not releasing the causes of death for both father and son.)
Mr. O'Connor has worked for his father's firm for nearly two decades, including a stint in London focusing on acquisitions after graduating from the College of Holy Cross and earning an MBA from Columbia Business School.
Six months ago Mr. O'Connor rose to the title of chief executive office of O'Connor Capital Partners and he is clearly a strong believer in the company's mall pedigree.
Under his leadership, O'Connor Capital Partners spent $975 million in a joint venture earlier this year to acquire a 47.4 percent stake in three malls from Australia-based Westfield Corporation: Westfield Palm Desert in California, Westfield Trumbull in Connecticut and Westfield Wheaton in Maryland.
"I don't want the headline to be the mall is not dead—but the mall is not dead," Mr. O'Connor said. "And I think what we like to talk about is that the U.S. is not over-retailed but it's under-demolished. We have lots and lots of retail that never should have been built in the first place. And by and large what is happening is stronger properties, whether it is a regional mall or grocery-anchored center or lifestyle center, the better ones are getting better and consolidating market share from lesser properties."
O'Connor Capital Partners owns about 22 million square feet of retail property scattered across the country and Mexico, where the firm is bullish on investment opportunities.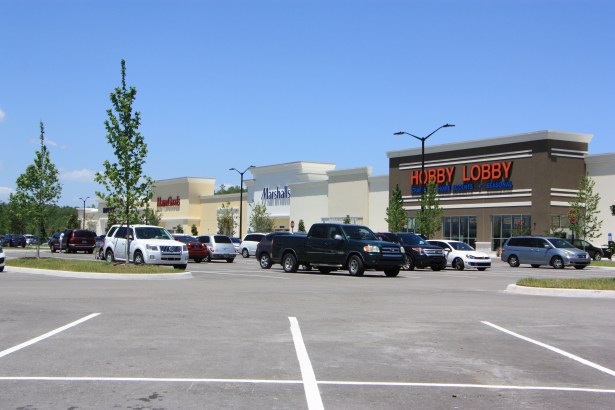 Commercial Observer: So let's start with Mexico.
Mr. O'Connor: We have been operating there [since 1996] and have transitioned from not-really-taking-peso risk to having-more-currency exposure. We now have over 3.5 million square feet of retail space mostly in and around Mexico City and then we have a large center in Aguascalientes, which is about an hour flight north, and which if you should know anything about it, is where Nissan has one of their largest automobile plants in the world and they are doubling that. So what's really happening is all these automakers are adding new space down in Mexico.
Is it because the economy there is taking off?
It's the old adage, when the U.S. sneezes, Mexico catches a cold. As the U.S. is recovering, Mexico is benefitting. And among our institutional clients, sovereign wealth funds, pension funds or endowments, they all want exposure to Mexico.
Is there a difference between working there versus here?
Yeah, everything takes longer to do and you have to have very good partners. So we have partnered with two very strong families down there who have done a great job for us and with us. I think that approach has helped us rather than a solo U.S. do-it-ourselves-approach.  
Can we jump over the border and talk a little bit about what you have here. You have a substantial amount of mall property here and recently purchased more…
Even though the mall is dying, why?
Yes, exactly my question.
I think in any major or semi-major city there are eight malls scattered all around. The retailers only want to be in the top four. So you really have to pick the right ones, make sure to pair with good partners and we partnered with Westfield, which is a large public company, and WP Glimcher. We have done a number of deals with both of those groups and they have been great operators for us.
How will suburban malls survive?
The malls are changing, just like any other business they have to change and it's much more about entertainment, food—giving people multiple reasons to go to that project or property during a week so they can combine their grocery trip, their entertainment trip and their fashion trip, and malls can offer all of that. So the malls that are changing and doing that, adding theaters, adding grocery stores, adding restaurants, are the ones that are going to benefit.
O'Connor converted Manhattan House a while ago and recently converted 200 East 62nd Street to condos. The prices for those units are pretty high like the rest of the city. Do you think eventually buyers will be priced out?
In both Manhattan House, which we are down to the last 8 percent or so to sell, and at 200 East 62nd Street, we are delivering product at $2,000 a foot—so its kind of affordable luxury.
And I think, in a given quarter you can count on your hands, maybe two hands, how many actual sales there have been at $6,000 a foot or whatever the number might be. We don't operate in that area. The air is pretty thin up there. So we are dealing with people who want to live in the city, who have chosen to live in the city, who have children who are going to college here they want to help—or it's just investors that want to have position in New York as it's one of the best markets in the world. But they are not going to spend $5 million for a one-bedroom apartment. So they'll shop around, look at the marquee buildings on 57th Street and then come back to us, and we are delivering a great product within walking distance for school or for work at a very good price.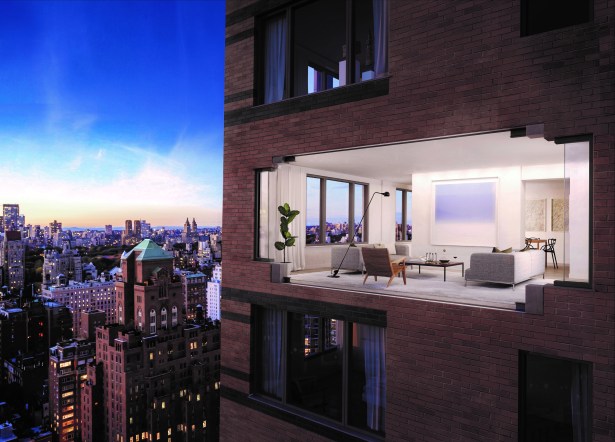 Do you think that right now with land prices so high, condos are the only way to go to make a profit?
Certainly across all the boroughs now, yes. And there is really no plan yet. [Mayor Bill de Blasio] has come out with some plans [for housing], but it's still up in the air as to whether 421-a is in, or it's extended, or it is not, or whether it's different or it's the same. Someone could give you a much better answer on what's changed or not, but it is very hard to buy land when you're not sure what those programs will do or where they are going to end up. Certainly they help developers buy land.
Rents are now over $60 for the better buildings in Long Island City. That used to be $30, and in Manhattan, the Upper East Side used to be $60 and that was a big number back then.
What happens to all the young people then that can't afford to live here?
I think once millennials get together, maybe have a child or two children their options run out pretty quickly in terms of finding an affordable place to live so they will gravitate to the suburbs at some point.
Can you expand on that point?
I think what New York lacks is lots of affordable places to live and lots of very good school options. And if those are two things that are important, they will have to look elsewhere. But maybe it'll be a different format. Maybe it's not a single-family home on a quarter acre and a fence. It might be an apartment building that gets developed because there is enough demand and it's close to the train. Maybe they will need a car or maybe they won't need a car, but they certainly won't need two cars. So I think it is definitely changing.
What was your dad like?
A very dynamic individual. He founded the company in 1983 after having left a successful company that operated in regional malls, which had one time also owned the General Motors Building. He was the main point person on that. It was called CPI, Corporate Property Investors.
Is there anything that he used to say—like a motto or a catchphrase?
(Laughing) For public consumption? Sure. He would always stress quality and "It's very hard to have a good deal with a bad partner." So we try to partner with the right people.
In terms of the influence of having real estate bandied about, what was it like growing up?
The only thing I could really remember is we were constantly looking at properties, whether we'd travel or just drive around to look at different areas, different tenants different shopping centers. Real estate has always been a big part of our family. My father was one of 11—and of the 11 siblings, eight were boys, and of the eight boys seven went into real estate, mostly out in Boston.
Is your family from Boston?
The family roots are there. My father grew up in Newton, [Mass.]. But we're not Red Sox fans.
Who do you root for?
Yankees.
You worked side-by-side with your dad for a long time. What was that like?
It was great. I was very lucky to have that experience. It was great to see him every day and work with him.
Do you take your kids to malls to review sales data like your dad did with you?
Not to that degree. Sure I point out things when we go to malls. I have four kids, three boys and a girl [ages 14, 12, 10 and 8].
We went to Disney World or Universal Studios Florida maybe a year ago and I took them to the groundbreaking of our project [The Crosslands] down there. They had 30 seconds of attention and then said, 'Can we leave?' But I think it's helpful. Maybe not helpful for them at that specific moment but after years pass, they'll think about it.