Vacant Brownsville Building Sells to Towing Company for Scofflaw Storage
---
---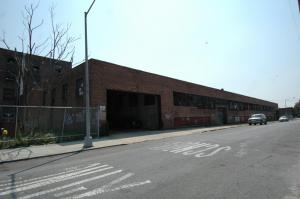 Knight's Collision Experts, a Brooklyn-based towing company, has bought a new facility in Brownsville for $6.4 million, brokers told Commercial Observer.
The company, which tows ticket scofflaws for the city, plans to use the 44,700-square-foot 507 Osborn Street between Newport Street and Lott Avenue as a parking facility for cars it's taken, said Chris Halliburton of Halstead Properties. After it sat on the market for more than a year, the property—formerly a box factory—sold for $1.5 million more than its original asking price.
Mr. Halliburton and Brandon Himmel of Halstead Properties represented the buyer and seller, Tuck-It-Away Self Storage, in the sale.
"The seller, to his credit, thought it was worth more" than $5 million, Mr. Halliburton told CO. "We found the one guy who needed this property; it made sense for him size wise and economically he hit the number. It was worth it for him to pay it."
Tuck-It-Away acquired the property in 2012 through a 1031 tax exchange, but left it dormant aside from repairing the roof, Mr. Halliburton said. Knight's Collision Experts opted for the facility to "take a step up and own something instead of renting," he added. The new owner is considering converting the 30,000-plus-square-foot rooftop into green space or affordable housing.
"It's been vacant since mid- to late-2012," he said. "It's been inhabited by pigeons and the like."