Smoothie Company Inks Deal for New Store Near NYU
---
---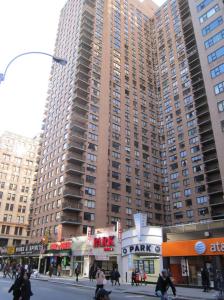 An expanding smoothie joint is heading downtown with a new store within walking distance from New York University, Commercial Observer has learned.
Pure Green, a health food restaurant that sells smoothies, juices and bowls of açaí, has inked a 10-year deal for 1,000 square feet at 60 East Eighth Street between Broadway and Mercer Street, according to a broker involved in the deal. It's the fourth planned location for the juice maker, according to its website.   
"We think it's good for this area specifically," said Albert Manopla of Kassin Sabbagh Realty, who represented the tenant in the deal. "There's constantly students running back and forth to class and sometimes they can't get a full meal."
The deal closed about two weeks ago, he added, and the space is entering the construction phase. Asking rent was $175 per square foot in the deal. Mint, a women's clothing store, formerly occupied the space, Mr. Manopla said.
With its proximity to Washington Square and NYU, Mr. Manopla said, Pure Green's ingredient-rich smoothies are expected to be a hit with the on-the-grow crowds going about their day.
Rose Associates, the building owner, was represented in-house by Bruce Spiegel, according to a spokesman for the landlord. Mr. Spiegel was not immediately available for comment.
Pure Green currently has one shop at 33 East 33rd Street between Madison and Park Avenues, according to its website. Other future sites include 7 East 17th Street and 6 East 18th Street (both in Union Square), as well as 123 William Street in the Financial District.
"Juice concepts are popping up all over the place," Mr. Manopla said. "These days we think a green drink and LuLuLemon is more popular than a Louis Vuitton bag."