Signature and RCG Fund Brooklyn Solomon Plaza Buy
---
---
New York-based JSR Capital acquired a two-story retail and office building in Borough Park, Brooklyn, for $25 million with $22.8 million in permanent and mezzanine financing brokered by Meridian Capital Group, Commercial Observer has learned.
The investment, development and management firm purchased the property at 5002 13th Avenue, known as Solomon Plaza, from a group of investors on April 20, according to two people familiar with the transaction. The sellers are three entities listed in city records as Gan Enterprises, Blima Homes and Samsol Homes.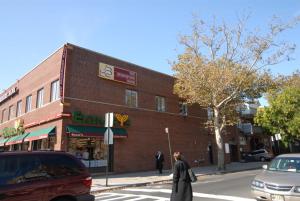 The acquisition financing contains a $15 million senior mortgage from Signature Bank and a $7.8 million mezzanine loan from RCG Longview.
The two-year loans have a blended interest rate in the mid-5 percent range and are "full-term interest-only with one-year extension options," said Meridian Managing Director Tal Bar-Or, who negotiated the debt deal. He declined to comment on the acquisition.
The asset, which occupies a full block front between 50th and 51st Streets, contains 16,000 square feet of ground floor retail space and 16,000 square feet of office space as well as a 50-space below-grade parking garage. The property is located two blocks from the 50th Street stop on the D subway line.
"We are pleased to have worked with the team at RCG and Signature to finance the sponsor's business plan. This was a unique opportunity to take a property that has rarely traded hands and create something that can enhance the entire neighborhood," Mr. Bar-Or said. "We believe that the new ownership will be successful in executing the business plan to realize the full potential of this property."
A representative for JSR Capital did not return a request for comment by publication time. The sellers could not be reached for comment.