Grocery Startup Signs Lease for First New York Office
---
---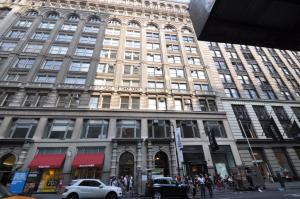 Instacart, a San Francisco-based grocery delivery company, has inked a deal for its first space in New York City.
The tech startup is taking about 3,000 square feet at 580 Broadway in Soho, according to a broker involved in the deal, for three years. Asking rent was $62 per square foot in the 12-story building between East Houston and Prince Streets.
It wasn't the only tech company involved in the lease, which closed last month, however. Instacart was represented by another tech company: TheSquareFoot. Specializing in startup clients, the company mixes online listings with traditional brokerage services.
Instacart already had a few employees in New York based out of a co-work space, but wanted an area of its own, said Jonathan Wasserstrum, the co-founder and chief executive officer of TheSquareFoot, who represented Instacart in the deal.
"They wanted to focus on Soho. They like the area," Mr. Wasserstrum told Commercial Observer. "I think their headquarters will always be in San Francisco. [But] New York's obviously a big market for groceries and grocery delivery."
Broad Prince Realty, the landlord, was represented in-house, according to The Real Deal, which first reported the lease.
Other tenants in the building include Danish jeweler Georg Jensen. The company moved its corporate and showroom to 3,200 square feet in the building last July in a five-year lease, CO previously reported. Asking rent in that deal was $58 per square foot.