The Madison Square Garden Area Is Starved for Upscale Dining Options
---
---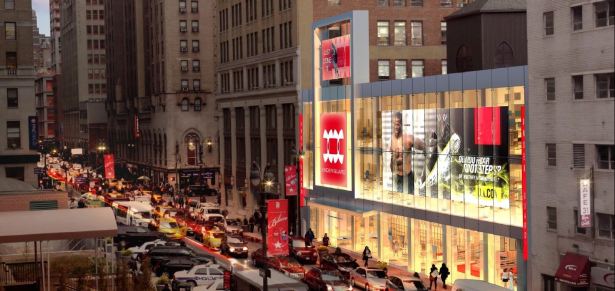 Robin Abrams was planning to see Billy Joel at Madison Square Garden one night two weeks ago and was at a loss searching for a restaurant where she and her husband could meet their out-of-town friends pre-concert.
Some trendy eatery with the name Batalli on the menu? Or Jean-Georges? Perhaps a Colicchio?
No such luck. She and her pals settled on Europa Café before the concert—then Au Bon Pain by the Long Island Railroad afterward, so the friends could make their train.
"There was nothing either inside Penn Station or outside in the immediate vicinity," the Lansco broker said. "And although the area has always had a more urban feel, there is strong traffic with a diverse crowd. Where do they eat lunch or dinner if they are working late or going to an event? What a mystery."
The answer, according to one former MSG employee: "When I worked there, everyone went to lunch at either Lugo [Cucina], Cafe 31 [Sports Bar and Grill] or Stage [Door] Delicatessen. Once or twice a year, we'd do a happy hour at Lucy's Cantina Royale or Niles."
It's an area riddled with Irish pubs like Tir na nÓg and The Triple Crown and fast-food joints like Lenny's and Panera. Some of the popular neighborhood haunts are Mustang Sally's, Mustang Harry's and the Flying Puck. While there are more upscale options like Nick & Stef's, Keen's Steakhouse and Delmonico's Kitchen, many people said those were kind of staid. But the explosion in dining and restaurants that seized this city over the course of the last decade? It passed by this lonely corner of Midtown South.
The choices in New York Pennsylvania Station, immediately below MSG (which, it should be noted, is the busiest transit hub in North America), are not any better, with Subway, Moe's Southwest Grill, Planet Smoothie, Krispy Kreme, Zaro's Bakery and Auntie Anne's pretzels. Possibly the most exciting newbie is a new 1,900-square-foot Pret A Manger, which opened last week.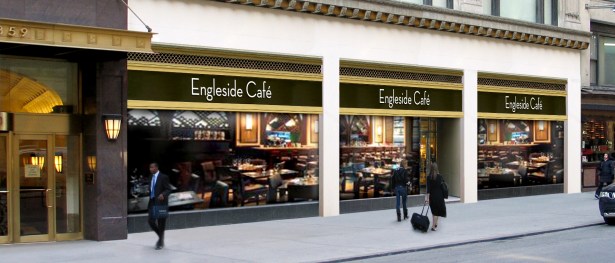 For some concert- and sports event-goers, it's just a matter of traveling a bit further to trendy places like Ai Fiori in the Langham Place hotel at 400 Fifth Avenue between West 36th and West 37th Streets and The John Dory Oyster Bar in the Ace Hotel at 1196 Broadway at West 29th Street. And many people just eat in a completely different neighborhood.
But if MSG is the World's Most Famous Arena—host to 400 events and 4 million fans, annually—why can't it draw upscale eateries like Yankees Stadium did with Parm, and Citi Field did with Blue Smoke?
While the area still feels transient, especially at night, changes may be afoot.
Last May, Vornado Realty Trust announced it would be closing at least 10 fast-food eateries run by the Riese Organization near the Long Island Rail Road hub inside Penn Station including Tim Hortons, Pizza Hut and Haagen-Dazs, and replacing them with better options. Riese also operates the still-open T.G.I. Friday's on the upper level.
Ms. Abrams represents a major restaurant operator who is searching for space in the vicinity, but the restaurateur's investors believe the location is still "risky." She added: "Someone with a following has to make an investment and take the plunge."
Two developers, Empire State Realty Trust and Edison, N.J.-based Onyx Equities, are hoping the tides are changing in the neighborhood as they bring quality space to the market.
At 1359 Broadway at West 36th Street, Anthony Malkin, the chairman and chief executive officer of ESRT, is "looking at putting in an upscale eatery" in a 6,200-square-foot at-grade space, Mr. Malkin said. In addition, there is a 2,400-square-foot mezzanine and 5,300-square-foot lower level. The ground-floor asking rent is in the low-$200s per square foot.
Mr. Malkin, whose company recently opened State Grill & Bar at the Empire State Building, doesn't look to blame MSG for the quality of restaurant tenants.
"It's not Madison Square Garden that sets the tone. It's the office and retail environment that sets the tone," Mr. Malkin said.
Vornado is making a play that could help significantly transform the neighborhood. The real estate investment trust owns about 9 million square feet of commercial space in the Penn Plaza District, and is "investing hundreds of millions of dollars in new retail space, public plazas and other infrastructure in the area," according to a Wall Street Journal article last week, in order "to improve the desirability of the area's office buildings." Vornado declined to comment.
As hotels and office and residential buildings continue to rise, get converted or see an overhaul in the Garment District area, there will no doubt be an increased demand for more diverse food offerings.
"There's no place for these people to go," said broker Richard Smith of Winick Realty Group, referring to tourists at the new and upcoming hotels. "If they want to stay in the area [for food], their choice is very limited."
Last month, Mr. Smith represented District Tap House, an American bar and bistro that features 50 beers on tap, in a second Penn Plaza District lease, as Commercial Observer first reported. The new space is at 252 West 37th Street, only a block away from its other location at 242 West 38th Street. The West 37th Street location will open in the fall, Mr. Smith said.
In December, Onyx signed a $6.5 million 99-year net-lease with the Province of St. Mary of the Capuchin Order for 210 West 31st Street, a three-story, 23,110-square-foot building on a 12,544-square-foot lot, property records indicate. The company plans to demolish the structure, which used to be occupied by church residences and offices, and erect a 30,000-square-foot, three-story "new modern retail building," including a 7,500-square-foot revamped roof for al fresco dining, said John Lavalley, the vice president of acquisitions and investments at Onyx. An interior cleanup began three weeks ago.
"This neighborhood is absolutely in need of restaurants," Mr. Lavalley said.
The hope, said Onyx's agent on the project, Jeffrey Roseman of Newmark Grubb Knight Frank Retail, is to attract an upscale and modern bar and grill like chophouse Del Frisco's Grille or an "entertainment-related" restaurant a la club-like Tao. The ground-floor asking rent is $350 per square foot, he said.
The area below 34th Street isn't as dense as it is above 34th Street, in what is becoming known as Times Square South, Mr. Smith said. "I'm not sure what the draw would be for 31st Street," he added.
Broker Brad Mendelson of Cushman & Wakefield said a restaurant's success would depend "on where it is and how cool it is." He suggested a curated food hall like Gansevoort Market, The Plaza Food Hall or the new City Kitchen.
"Something like that would work really well, where you sit down and you can order from any of the great stations that make great fun things to eat," Mr. Mendelson said.
Restaurateur Drew Nieporent, the owner of Myriad Restaurant Group, concurred about the dearth of good food options in the area despite MSG being a popular venue. Mr. Nieporent helped open The Daily Burger at MSG as one of the arena's new concessions.
In October 2013, MSG unveiled a $1 billion, top-to-bottom transformation of the arena, including a new food and beverage program. The concessions for the stadium included The Daily Burger, Carnegie Deli, Hill Country, Sausage Boss and the Ainsworth Prime.
Opening a fancy eatery in Penn Plaza District could be risky as the neighborhood hasn't undergone a complete transformation.
"I don't know if I necessarily would sign a lease in that area to do high-end," said chef Andrew Carmellini, who consulted on the Sausage Boss concession stand in MSG and whose restaurants include Lafayette in Noho, Locanda Verde inside the Greenwich Hotel and The Dutch in Soho. He noted that he would probably open more of a mid-level restaurant in the area, "maybe a really great steakhouse."
Without residential construction, the food options could be slow to come. "A high-end restaurant could be successful given the right property and execution, but people want to eat near where they live or where they go out and currently the area is lacking high-end residential and/or high-end nightlife," emailed Shane Davis, the head of strategy and development at the hospitality-focused real estate group SKH Realty, via a spokeswoman.
MSG and Penn Station have been a focal point of the neighborhood, although MSG's fate is up in the air at its current location. In 2013, the City Council voted to give the arena a special permit to remain for 10 years before having to move, to pave the way for the renovation and expansion of Penn Station.
While MSG owns the land and the building, it requires a permit to operate as an arena. The current MSG opened in 1968 on a 50-year land-use permit which expired in January 2013. This is MSG's fifth home since opening in 1879. MSG could apply for another special permit to extend its lease if it fails to find a new home. MSG declined to comment.
The former MSG employee said she didn't "have an official reason why the food scene is so crappy, but I have some theories, and they're all tied to the fact that MSG sits on top of Penn Station. Penn is not only a disgusting underground filth hole that takes away your appetite, but it carries in and out of Manhattan people from Long Island and New Jersey. I don't mean that as a snob thing…I mean that people who flow through Penn don't want to spend more time in New York City. They want to go home to the 'burbs and their kids and lawns and what have you. They're in a rush and they won't linger to have, like, a foodie experience. Or it's kids from the 'burbs who have no money."