Stagg Nabs Bronx Property for $7.1M
---
---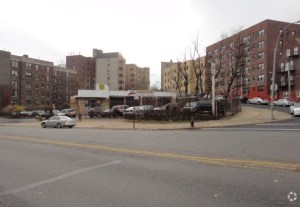 Westchester-based Stagg Group has purchased a property in the Bedford Park section of the Bronx for $7.1 million, Commercial Observer has learned.
The 19,811-square-foot Bronx lot at 150 Van Cortlandt Avenue East, a former gasoline fill station that's been operating as a service station, offers 142,639 buildable square feet, according to marketing materials from Massey Knakal Realty Services (now Cushman & Wakefield). The sellers were JSARC 200 LLC and J & V Properties of NY LLC. 
The property, which is at the southeast corner of Van Cortlandt Avenue East and St. Georges Crescent, was listed for $7.5 million. Titan Capital ID secured a $7.75 million loan for Stagg, Daniel Nadri, an analyst/underwriter for Titan, said. The direct private mortgage lender was willing to lend an amount covering the entire purchase price plus most of the closing costs because of its long-term relationship (more than 40 loans) with Stagg.
Stagg apparently plans to build 259 residential apartment units, half of which will be allocated for low-income residents (income below 57 percent of the area median income), creating a Low Income Housing Tax Credit for the new owner. There will be 20,000 square feet of parking for residents.
Underground tanks at the site were removed in February 1997, the listing indicates. Phase I and Phase II environmental assessments, remediation and tank closure documentation, and a complete geotechnical engineering report were presented by the former owner.
Joshua Rubin and Karl Brumback of C&W represented the sellers in the deal. C&W declined to comment. It wasn't immediately clear who represented Stagg, and Stagg wasn't immediately reachable for comment.