Reneging on Retail: Traditional Shopping Centers' Future Looks Bleak
---
---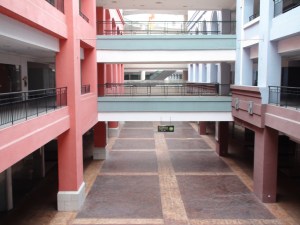 Last year, Mortgage Observer and others reported that lenders and investors had turned their eye to a new belle of the ball: retail. As the multifamily sector became overly competitive, many looked to the next most stable asset class and in their minds retail was that.
But that was before the bankruptcies of major retailers, such as RadioShack, that anchor a certain strata of shopping center. Following financial troubles for both J.C. Penney and Sears, malls across the nation have been met with foreboding appraisal reductions. Two major shopping centers— Indian River Mall & Commons, in Vero Beach, Fla., and Village at Main Street Shopping Center, near Portland, Ore.—fell into special servicing this week alone, according to data from Trepp.
The Sierra Vista mall, in suburban Fresno, Calif., was issued an appraisal reduction, from to $40 million, according to Trepp, while the Newburgh Mall, a 388,000-foot facility near Poughkeepsie, in Newburgh, N. Y., got the same treatment, its appraised value slumping to $26 million. That loan is already REO, having not been paid since 2012. The balance on its outstanding 2005 interest-only CMBS loan is $31 million at the moment.
The news on Sierra Vista is even grimmer—its appraised value now sits at $40 million, with a $77 million balance on its 2006 CMBS loan made by Deutsche Bank. It has been REO since August of 2013, the Trepp data show.
Both malls feature Sears, which accelerated plans to close stores across the nation in December and are thought to be filing for bankruptcy soon, as an anchor, while the Newburgh mall also has Office Depot, which has struggled since acquiring its limping competitor Office Max in 2013, as a junior anchor.
And as CMBS loans from 10 years ago come due on some of these assets—once the heart of suburban culture—they are increasingly being sent to servicer. As a large number of maturities come due in the next three years, this seems set to increase, sources tell Mortgage Observer.
Indeed, a panelist earlier this week at CREFC's High Yield and Distressed Realty Assets Summit, held at the New York Athletic Club, lamented the unwillingness of even CMBS lenders—who generally have more appetite for risk—to refinance malls with J.C. Penney or Sears stores. The panelist, a well-placed executive with a major non-bank CMBS lender, said even malls with anchor tenants that aren't explicitly in financial trouble, but seem past their prime, like Barnes & Noble, are not financeable.
"I don't know when the last time was that I was in a book store," the panelist said.