ABJ Properties Buys Harlem Package for $7.5M
---
---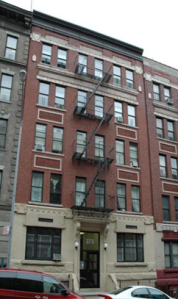 ABJ Properties, run by brothers Ben and Joe Soleimani, has purchased three Harlem properties for $7.5 million, the buyer told Commercial Observer.
ABJ bought the properties at 28 West 132nd Street, 3 West 137th Street and 273 West 150th Street on March 12 from Action Housing. They include 45 residential rent-stabilized units and two retail stores (a pharmacy and a beauty salon) on West 137th Street across from Harlem Hospital. All told the properties contain 40,000 square feet, Ben said.
The properties are "well-maintained," he said, adding that the company plans to keep them as rentals.
"This brings a total of 22 buildings ABJ bought in the Harlem area within the last 18 months," Ben said. "We are looking to acquire more and continue to expand our portfolio. We've been buying in Harlem now for 12 years, have many properties with some affordable components to them as well and believe in the future of the area."
Shoy McKen of Besen & Associates, who alone brokered the deal, said: "The deal was a [NYC Housing Preservation and Development] deal. [It] has a regulatory agreement on it for another 20 years. The buyer has approval to manage buildings of this status."