Elevator Maintenance Company Heads to LIC
---
---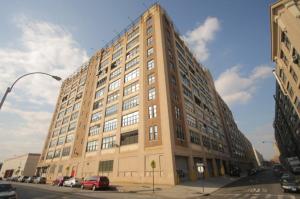 Elevator construction company TEI Group is moving from West 34th Street to The Factory, a creative office loft building at 30-30 47th Avenue in Long Island City, according to a press release issued by Newmark (NMRK) Grubb Knight Frank.
With its new lease, TEI Group will have 22,725 square feet on part of the sixth floor for its corporate headquarters. Built in 1926, The Factory is a 1-million-square foot creative office loft property that was once home to a Macy's furniture warehouse. The company will likely move into the space this June.
Asking rents at the building are $36 to $42 per square foot, according to The Wall Street Journal which first reported the lease.
The Journal also noted that TEI will qualify for a $3,000-per-employee city tax credit for relocating to Long Island City from Manhattan. This is part of the Relocation and Employment Assistance Program, which incentivizes businesses to move from areas in Manhattan below 96th Street to designated locations above 96th Street in Manhattan or in Brooklyn, Queens, the Bronx and Staten Island.
ABS Partners' John Brod and Benjamin Waller represented TEI in negotiations.
"TEI was not looking to leave Manhattan when it began its search," said Mr. Brod in prepared remarks. "But, when they saw what this space in Long Island City had to offer, they knew that nothing else could come close to the price and layout they could achieve at The Factory. This open loft space has the right look and feel for TEI with great light and unbelievable views of the city's skyline. Plus, the tax benefits for companies that relocate to certain areas of New York City, through the Relocation and Employment Assistance Program, were a big incentive."
Newmark Grubb Knight Frank's Jordan Gosin, Brian Waterman, Howard Kesseler and Brett Bedevian represented the owners, Atlas Capital Group and Square Mile Capital Management.
"Not only does the tenant like the cool neighborhood, but also the proximity to Midtown," Mr. Gosin said in the press release. "More companies are looking at Long Island City because they're getting priced out of Manhattan but want a building of the same quality and vibe."