Thor Closes on $260M NoMad Purchase, Plans to Go Condo
---
---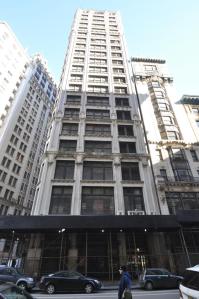 Developers Thor Equities and Madison Equities along with real estate equity, development and property management firm Building and Land Technology have closed on the $260 million purchase of a NoMad property from Extell Development.
The deal for 212 Fifth Avenue, the 220,000-square-foot office building at West 26th Street, closed on Jan. 20 and was recorded with the city last Friday. While property records list the buyer as 212 FIFTH AVENUE VENTURE, Thor, Madison Equities and BLT bought the property together, as The Real Deal previously reported.
In 2014, the New York Post indicated that Joe Sitt, Thor's founder and chief executive officer, had plans to purchase the 21-story property along with potential equity partners.
"Thor is extremely excited about the potential that 212 Fifth Avenue offers," said Melissa Gliatta, the executive vice president at Thor Equities, through a spokesman.
A source with knowledge of the deal said that Mr. Sitt brought in Madison Equities to handle the design and construction and BLT for its capital. Mr. Sitt tapped Town Residential, of which he is co-chairman, to market the condominium units, the source said. The 48-unit building will be a "'younger, hipper version of 15 Central Park West," The Post said. Helpern Architects is designing the conversion, the Real Deal reported.
Extell purchased the property in 2014 as one of 13 buildings in the Ring Portfolio, worth $308 million.
The source said the deal is an example of how Gary Barnett, the president and founder of Extell, is beginning to liquidate his properties.
Mr. Barnett did not immediately respond to a request for comment. Madison Equities, BLT and Town did not either.
With additional reporting by Lauren Elkies Schram.