Rabsky Group Acquires Park Slope Assemblage for $15.5M
---
---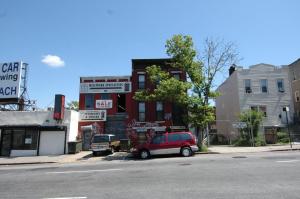 Simon Dushinsky's Rabsky Group bought six adjacent properties in the Park Slope neighborhood of Brooklyn for $15.5 million, Commercial Observer has learned.
The developer, which has already filed plans with the city for a 129-unit residential building on the site, purchased 189-195 Prospect Avenue for $7.5 million in a deal that closed last month, according to city property records. The same buyer is also in contract to purchase four other lots nearby at 575-581 Fourth Avenue for about $8 million in the first quarter of the year, said brokers from CPEX Real Estate.
"189-195 Prospect Avenue is irregularly shaped which, as a stand-alone project, would provide for an inefficient building," said CPEX managing director Sean R. Kelly in a prepared statement. "When we discovered this, we knew that the only way to make the deal work was to combine it with the corner properties at 575-581 Fourth Avenue."
Mr. Kelly's team alone arranged the sales in an off-market transaction, CPEX officials said. The Rabsky Group bought the two Prospect Avenue lots from John Benevento and Cosmo Controneo, while Harry Rosenfeld currently own the Fourth Avenue properties, according to city property records.
The sites carry a combined 76,000 buildable square feet, or 90,000 buildable square feet under the city's inclusionary housing program, CPEX officials said.