JDS, Largo Seek Wrecking Ball on West 24th Street
---
---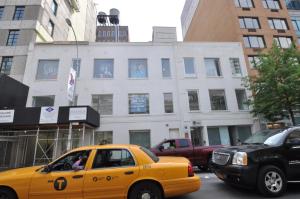 JDS Development Group and Largo Investments are seeking a permit to tear down their three-story building at 514-518 West 24th Street, according to Department of Buildings records.
The joint venture bought the building, which is between 10th and 11th Avenues and neighbors Cary Tamarkin's condominium building at 508 West 24th Street, for $34.8 million last July, property records indicate.
Roman and Williams will be designing a 10-story, 14-unit condominium in the building's place, a spokesman for JDS said. The new building will be 50,000 square feet and will include 8,500 square feet of ground-floor retail. The apartments will average 3,000 square feet a piece. Vickey Barron at Douglas Elliman was tapped to sell the residential units, but a commercial broker hasn't yet been selected to market the retail space, the spokesman said.
Nicholas Werner, the president of Largo Investments, referred this reporter to JDS.