Jay Furman of Furman Center Fame Dies at 72
---
---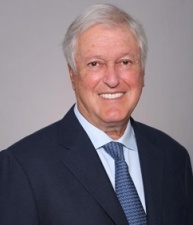 Jay Furman, the real estate developer who helped found the Furman Center for Real Estate and Urban Policy at New York University, died on Jan. 4, according to a statement from the Furman Center. He was 72.
Mr. Furman, who owned properties in the U.S. and Puerto Rico through his RD Management, had battled lung cancer, according to a report from the New York Times.
"Jay Furman was a visionary, engaged philanthropist who was also an intellectual,"said Michael Schill, the founding director of the Furman Center, which was endowed by Mr. Furman, in the statement. "Jay saw very early how a university center in New York City dedicated to the empirical analysis of urban issues could quickly become the leading institute of its kind in the nation. He was generous with his time as well as his wealth."
The Furman Center is a joint center of the New York University School of Law and the Robert F. Wagner Graduate School of Public Service and it was named in honor of Mr. Furman, a 1971 NYU Law alumnus.
"Jay was always the Furman Center's toughest questioner—his curiosity, incredible intelligence, breadth of knowledge and enthusiastic embrace of any complexity made him the best thinker in the room on almost any issue," Vicki Been, the commissioner of the Department of Housing Preservation and Development and the former head of the Furman Center, said in the statement.
Funeral services took place this morning.
Correction: This article previously stated that Mr. Furman died on Feb. 4. Commercial Observer regrets the error.