Residential Designers Draw Up New Lease Deal
---
---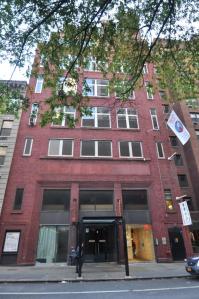 Interior residential designer KA Design Group will move its New York City headquarters roughly three blocks east to occupy the entire eighth floor of Empire Management's 226 East 54th Street, Commercial Observer has learned.
The lux designers, who also keep offices in Bridgehampton and Palm Beach, will relocate on Feb. 1 from their current offices at 595 Madison Avenue, the brokers who negotiated the transaction told CO. The company signed a seven-year, 2,800-square-foot lease at an asking rent in the high $40s per square foot, said Michael Segerman, a managing director at Pink Stone Realty.
Mr. Segerman represented the landlord in the negotiations for space at the property that's near the Lipstick Building and between Second and Third Avenues. Jeff Spada of Norman Bobrow & Co. acted on behalf of the tenant.
"The space is bright and it used to be an art gallery," Mr. Spada said. "The building itself has the look of a designers' building."
Fred Ohebshalom started Empire Management as a small residential firm in Rego Park, Queens in 1975, according to the company's website. These days, the company lists six commercial properties and 11 residential buildings in Manhattan in its portfolio.