Port Authority Puts Hudson Yards Parcels Back on Market
---
---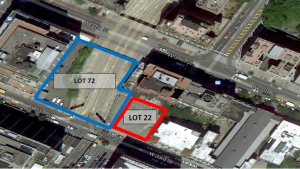 The Port Authority of New York & New Jersey is soliciting new bids for a pair of parcels on the Far West Side after an eye-popping deal to purchase the land and development rights fell through earlier this fall.
The current bus parking lot at 431 West 33rd Street and two small strips of land straddling Dyer Avenue at 448 West 34th Street total 37,695 square feet, counting the space over the roadway that connects to Lincoln Tunnel. But any interested parties could build up to 490,037 square feet on the property, according to a request for proposals the agency released on Nov. 21.
The Dermot Co. previously won a round of bidding on the sites with an offer north of $100 million plus a two-year option to purchase development rights on an adjoining lot for over $50 million, figures from an agency release in July say. But that deal broke down by late October, Crain's New York Business reported.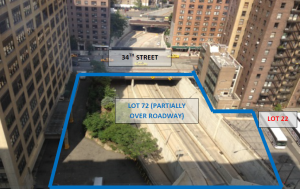 The site poses complications for any prospective developers, including a non-refundable $10 million deposit for the winning company and a requirement that the plans for the site include a landscaped through-block public passageway between West 33rd and 34th Streets. Any new buildings stretching over Dyer Avenue would need to extend at least 17 feet over the busy corridor, the request for proposals says.
"A threshold issue is whether to construct a portion of the building over Dyer Avenue using a cantilever, platform or other structure or to avoid construction over Dyer Avenue by locating all development on the vacant land directly east of Dyer Avenue," the document notes.
Proposals are due to the bistate agency by Dec. 16.