Nightingale Buys Philadelphia Mixed-Use Building With Starwood Loan
---
---
The New York-based Nightingale Group acquired a mixed-use office and retail property at 1835 Market Street in Philadelphia with a $90 million loan from Starwood Property Trust, two people familiar with the deal told Mortgage Observer exclusively.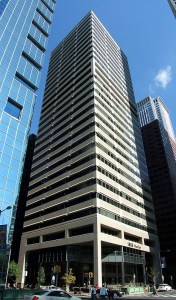 Nightingale acquired the 29-story building from a joint venture between Clarion Partners and the California Public Employees' Retirement System for about $100 million, they said. The acquisition marks Nightingale's third investment in Philadelphia's central business district since 2011.
The floating-rate loan for the purchase carries a term of five years, one person familiar with the deal said on the condition of anonymity. Christian Dalzell, managing director and chief originations officer at Starwood Property Trust, executed the deal on behalf of the lender, that person said.
Dustin Stolly of JLL negotiated the loan and Douglas Rodio and James Galbally of JLL negotiated the sale, according to another source. A spokesperson for the brokerage declined to comment.
The previous owners purchased 1835 Market Street for $80 million in 2002 and put the building on the market in June.
The property contains 660,343 square feet of office space, 26,160 square feet of retail space and a three-story underground parking garage.
The building, previously known as Eleven Penn Center, was constructed in 1986.
Representatives for Nightingale Group and Starwood Property Trust were not immediately available for comment.