Broad Street Development Nabs Two Mulberry Street Properties for $178.5M
---
---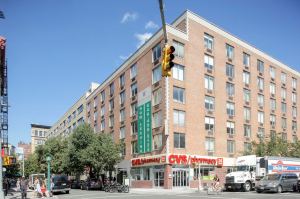 Broad Street Development, in conjunction with investment partner Crow Holdings, acquired two multi-family buildings on Mulberry Street in Soho for $178.5 million, according to a press release issued by Broad Street Development.
The properties, 298 Mulberry Street and 304 Mulberry Street, between East Houston Street and Bleecker Street, collectively include 182 apartments and 11,825 square feet of ground-floor retail space with frontage on Houston and Mulberry Streets. GID Investment Advisors, a Boston-based firm, sold the properties. It was not immediately clear how much GID Investment Advisors paid for the property when it was purchased in 2005. 
"The acquisition of the Mulberry Street portfolio will provide us with the ideal opportunity to bring our targeted investment strategy and hands-on ownership style to these assets, and to duplicate the great success we've had with both our rental and condominium residential projects," said Raymond Chalme, the principal of Broad Street Development, in prepared remarks.
GID Investment Advisors was represented by HFF's Andrew Scandalios, Jeffrey Julien, Eric Anton and Rob Hinckley in negotiations.
Mr. Scandalios did not immediately return a request for comment. Mr. Julien declined to comment on the sale.
Wachtel Missry's Eli Dweck represented Broad Street Development in the transaction.
This is far from the only big purchase made by Broad Street Development this year. This past September, Commercial Observer reported on Broad Street Development's acquisition of 80 Broad Street, a 423,000-square-foot property in the Financial District, for $173 million.