DTZ Acquired by Private Equity Firm for $1.1B
---
---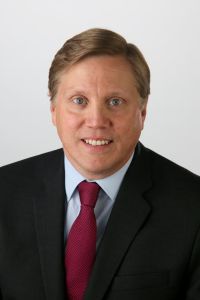 Commercial real estate services firm DTZ was acquired by American private equity shop TPG Capital. Australian multi-national UGL sold DTZ, its real estate arm, for $1.1 billion in a sale closed this week, according to an announcement from DTZ.
The firm will be investing in the company, giving DTZ the ability to expand and acquire competing brokerage Cassidy Turley.
"DTZ now has the independent governance, strong capital base and speed-to-market of a private company, which will allow us to grow and serve our clients' ever-changing needs," said DTZ's CEO
Tod Lickerman
in a prepared statement. "Today's dynamic business environment holds both opportunities and challenges for our clients. DTZ is a progressive partner who understands their needs and can deliver tailored solutions wherever they do business, while offering the client experience of a smaller, more nimble and more tenacious organization."
DTZ, backed by TPG Capital, is poised to acquire Cassidy Turley by Dec. 31, according to a representative for DTZ.
In 2013, 
Commercial Observer
 reported that Cassidy Turley was assessing its options for "a recap, merger or an outright sale." The merger will dramatically increase the size and scope of DTZ.
The spokesperson noted that DTZ will now generate approximately $2.9 billion in annual revenue and will employ more than 28,200 people around the world.
The world headquarters for the DTZ will be in Chicago, though the American headquarters will be in Washington, D.C. The company has 209 offices in 52 countries.
Brett White, formerly the CEO of CBRE, will be chairman of the revamped firm.