Financial Firm To Move Two Blocks North in Midtown
---
---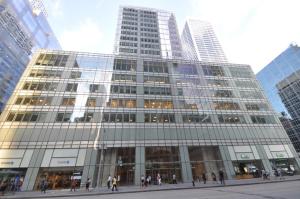 Small and middle market capitalization portfolio manager Daruma Capital Management will move its headquarters two blocks uptown in April 2015 through a lease for the entire top floor of Edison Properties' Hippodrome Building.
The employee-owned company that oversees $2.3 billion in investments for public and corporate pension plans, endowments, foundations and individuals, according to its website, will relocate from its current home at 80 West 40th Street to the 9,562-square-foot 21st floor at 1120 Avenue of the Americas, officials with Cushman & Wakefield and Edison said.
"We are pleased to welcome Daruma, a vibrant equity management firm planning to create an exciting, first-class space for its employees and clients," said Andy Gottesman, Edison's principal at the Hippodrome property, in a prepared statement. "Our organizations share similar values—including customer service—and those are the people with whom we want to do business."
C&W's Gus Field, Michael Burgio and David Berke negotiated on behalf of the landlord in the deal, while Lynn San Andres of Mason Alexander Group represented the tenant.
"From the moment we met the Hippodrome team we were treated like family," said David Gerber, the president of Daruma, in a prepared statement. "We knew the space would be right for our unique culture and are proud to call it our new home."
Mr. Gerber's company takes its name from a fifth century Indian monk who trained the Shaolin temple warrior monks of China in Kung Fu and founded Zen Buddhism. The Hippodrome building gets its name for being the newly-modernized commercial property that converted in 1939 into an office building from its original use as a theater.
Representatives of C&W declined to state the asking rents or the length of the lease, but Midtown office rents average $73.72 per square foot, according to the company's latest quarterly report.