Shaoul Secures Project Financing for Manhattan Condo Conversions
---
---
Magnum Real Estate Group's Ben Shaoul received two loans totaling $270 million to acquire and convert two luxury apartment buildings in Manhattan to high-end condominiums, sources familiar with the transactions told Mortgage Observer.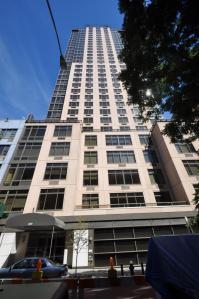 Mr. Shaoul acquired the 33-story Post Toscana at 389 East 89th Street and the 20-story Post Luminaria at 385 First Avenue for $270 million from Atlanta-based Post Properties on Sept. 19, public records show. Post Properties co-developed the Upper East Side and Gramercy Park rental properties with Ronnie Hackett's Clarett Group in 2002 and 2003.
The project costs total $350 million, giving the combined mortgages from RCG Longview and an affiliate of J.P. Morgan Chase & Co. a 78 percent loan-to-cost ratio, one person privy to the negotiations said. The loans are "not cross-collateralized," that person added.
The two loans cover the building purchases, pre-development phases and some of the upcoming construction, which means Mr. Shaoul is using equity or another source of capital to finance the remainder of the acquisitions and condo conversions.
JLL brokered the debt, which carries a floating interest rate priced over Libor, according the person in the know. A spokesperson for JLL declined to comment. Mr. Shaoul, RCG Longview and J.P. Morgan did not return requests for comment.
The Post Luminaria contains 138 luxury apartment units with floor-to-ceiling windows and 9,400 feet of retail space. The purchase price is listed in city records as $158.5 million.
The Post Toscana contains 199 high-floor units and 11,700 feet of retail space. The purchase price is listed in city records as $111.5 million.
The combined properties total more than 360,000 square feet.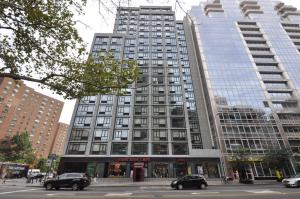 "Ideally, we would love to have all of the renters convert to owners," Mr. Shaoul, Magnum's founder and president, said in a September release announcing the acquisitions. "We are offering current tenants the option to purchase at price points that allow them to easily stay in their apartments and are exploring combination options for those seeking more space."