Sears Closings Open Up CMBS Default Risk
---
---
The latest plans for more Sears Holdings store closures could impact as much as $373.3 million in CMBS transactions, according to a report issued this week by the financial research firm Morningstar.
While the impact on recent CMBS deals is likely to be minimal, three malls backing pre-2010 securitized loans in MSC07I14, MSC07T27 and BSC06P11 will face increased default risk, an analysis by Morningstar Credit Ratings shows.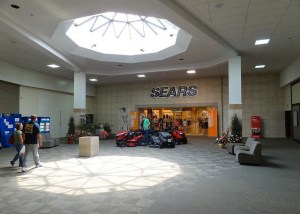 The transactions include a $19 million portion of a $33.5 million loan backed by Mercer Mall in Bluefield, W.Va., owned by Ershig Properties, a $28.5 million loan backed by Hickory Point Mall in Forsyth, Ill., owned by CBL & Associates Properties, and a $24.6 million loan backed by Towne Square Mall in Owensboro, Ky., owned by David Hocker & Associates.
The Sears anchor stores at those three properties are due to close in early December, the company recently announced. The retailer's leases at Hickory Point and Towne Square run until 2028. Hickory Point also saw the closing of its J.C. Penney anchor store in the beginning of the year, adding to the uncertainty of the mall's securitized loan.
Though less foreboding, a handful of so-called CMBS 3.0 deals—the market's latest iteration of post-crisis securitized loans—are also exposed to the latest string of Sears' closures, according to the Morningstar report.
Sears has closed about 500 stores since 2005 and more than 300 stores since 2010, according to company filings.
"Closing stores is going to be part of our future," Edward Lampert, Sears Holdings' chairman and chief executive officer, said during the company's annual shareholder meeting in May.
Cowen Group retail analyst John Kernan recently told reporters that he expects the struggling retailer to close an additional 500 stores going forward.