Santander Finances GDC Long Island City Industrial Buys
---
---
Santander Bank provided a $22 million loan to Hawthorne, N.Y.-based GDC Properties to facilitate the acquisition of two Long Island City industrial properties ripe for redevelopment, city records show.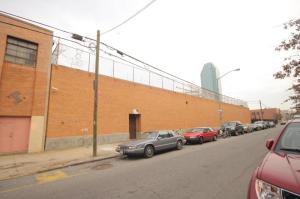 The retail and residential developer acquired a one-story warehouse at 11-24 45th Road from a seller listed as Eunhasu Corporation for $37 million and a factory at 45-35 11th Street for $7 million from a seller listed as Kyu Heung Park.
William Ingraham, GDC's president, filed a permit with the New York City Department of Buildings to demolish the 33,660-square-foot building at 11-24 45th Road, as The Real Deal first reported. That site holds 114,000 buildable square feet.
The lot at 45-35 11th Street is zoned for both manufacturing and residential use and also allows for a building roughly three times larger than the 13,400-square-foot factory on site, according to property records.
A Santander spokesperson declined to comment. GDC Properties did not return requests for comment.
The private developer Samuel Ginsburg founded the company, which specializes in retail and residential development in multiple states, in 1994.