Digital Ad Agency Expands in Dumbo
---
---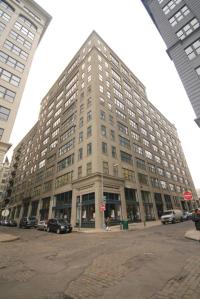 Digital marketing firm Huge will expand from 55,000 square feet to 80,000 square feet through a five-year lease with a five-year renewal option at Two Trees Management's 45 Main Street in the Dumbo section of Brooklyn, The New York Post reported Tuesday.
The firm with 850 employees worldwide and over 500 in Brooklyn first occupied a 2,500-square-foot space on the site that's one block from the East River waterfront off of Water Street, but it's now building out for the large-scale expansion in space where asking rents range from the low-$40s to the low-$50s per square foot, said Dan Conlon, director of leasing for Two Trees.
"Just like Dumbo, Huge is known for its energy, innovation, and prolific growth," Mr. Conlon said in a prepared statement. "We look forward to seeing their business expand in Brooklyn, and are eager to celebrate the future successes of our other tenants that call Dumbo home."
Mr. Conlon negotiated on behalf of the landlords in the deal, while Shannon Rzeznikiewicz of JLL (JLL) represented the tenant. The location of the 12-floor, 475,000-square-foot building continues to charm employees of the tenant company, said Huge managing director Eric Moore.
"Dumbo is our home," Mr. Moore said in a prepared statement. "We're delighted to grow and expand in the neighborhood and the building that has grown alongside us a business. Our employees love working in Dumbo, and being here and in Brooklyn is now a critical part of our brand and our DNA as a company."
Representatives for JLL didn't immediately respond to a request for comment.