2014 Wired Store To Pop Up in the Milk Building
---
---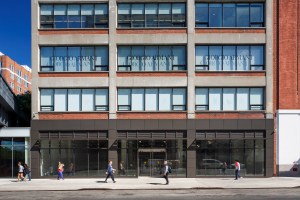 In its 10th year, Wired's annual pop-up shop is headed to the Meatpacking District's Milk Building, adjacent to the High Line, Commercial Observer has learned.
The tech-favorite store will assume the 8,413-square-foot storefront space, including an elevated level, at 451-459 West 14th Street, the building's owner, Jamestown, said last night at a broker party showcasing the space. It is being marketed at $300 per square foot by RKF's Karen Bellantoni and Emily Musilli and can be divided for as many as three long-term tenants starting Jan. 1, 2015, Ms. Bellantoni said.
The Wired store will be open from Dec. 11 ­ to Dec. 21, according to a spokesman for Wired and it will be "more like a gallery of our favorite gear and products."
Other companies have used the Milk Building retail space for short-term stores.
For example, photography studio Milk Studios, a tenant in the Milk Building, used the retail space in early September to hold a Theory show. Following that, Hewlett-Packard did a pop-up for about a week in late September, also in conjunction with Milk.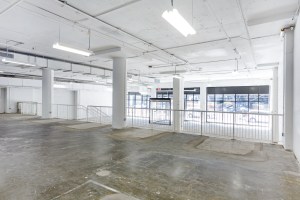 The pop-ups are "breaking in the space," said Michael Phillips, the president of Jamestown.
Silvia Aboud from Douglas Elliman represented Wired, which is owned by Condé Nast, in the deal. She didn't respond to a request for comment.
Last year, the Wired Store was nearby at 353 West 14th Street.
Jamestown purchased the Milk Studios building from Stellar Management in December 2012 for more than $284 million, as Commercial Observer previously reported.
The 325,000-square-foot, eight-story office building is home to an eclectic mix of tech, fashion and creative tenants. Jamestown owns the Chelsea Market across the street and a small bridge connects the two buildings.