The Plan: 275 Seventh Avenue
---
---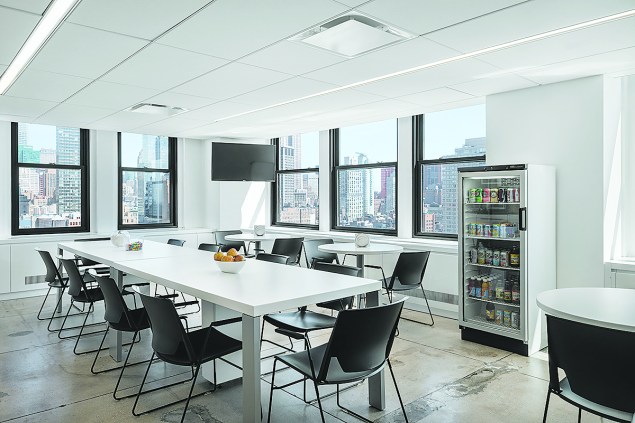 When tech advertising firm FreeWheel Media, which was recently acquired by Comcast Corporation, decided to move to a full-floor space at 275 Seventh Avenue, the company knew it wanted an open plan with collaborative offices and break-out spaces.
FreeWheel hired the architecture firm Fogarty Finger, which two years ago started a $10 million renovation of the 600,000-square-foot Art Deco building, to design its 19,000-square-foot 24th floor office.
"They wanted a monochromatic approach to their offices," said Robert Finger, a co-founder of Fogarty Finger. "They knew their branding might evolve over time so wanted their product and the brand to be featured, not the architecture."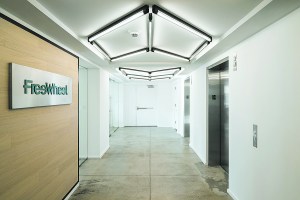 The plans called for a proper reception area and conference room that was a bit "discreet," Mr. Finger said. The pantry also needed to be a little more off-center so the noise emanating from the room wouldn't distract workers.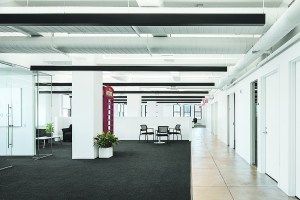 In the open workspace, there is an English telephone box, because "they have an obsession" with them, Mr. Finger said. And since the firm has a lot of international clients, there are a series of clocks on one wall. The company moved into the new space about two months ago.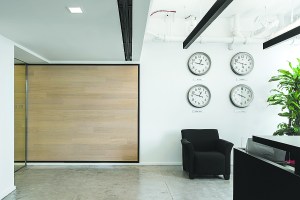 As for building renovations, the work in Unite Here's building started in September 2012 and will likely run until 2017 "on the landlord work for the typical floors," said Chris Fogarty, co-founder of Fogarty Finger. Renovations include new lobbies, common areas, building systems, and tenant fit-outs on all floors when lease turnovers permit.