Struggling Yeshiva University Refinances Manhattan Properties in Turnaround Effort
---
---
The New York-based private Orthodox Jewish institution Yeshiva University received proceeds from the sale of $175 million in taxable bonds serviced by Kansas City, Mo.-based UMB Bank to refinance five educational buildings the university owns in Manhattan, public records show.
The 10-year debt, which closed in late August, replaced previous short-term loans that were coming due this fiscal year and "raised additional liquidity and runway to support university initiatives in the coming years," a spokesperson for the university told Mortgage Observer. The bonds replace previous debt from Bank of America totaling $60 million.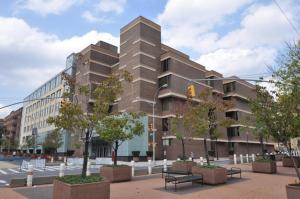 The properties are located at 215, 245 and 253 Lexington Avenue and 2495 and 2520 Amsterdam Avenue with Yeshiva College and the Stern College for Women among the tenants.
"As part of this financing, the university pledged several of its core assets located on the Wilf and Beren campuses as collateral, without affecting its core academic missions," the Yeshiva spokesperson said. "The university continues to own an expansive and valuable real estate portfolio across three Manhattan campuses."
In early March, Moody's Investor Service downgraded Yeshiva's rating for the fifth time in three years to B3 from B1. The rating agency also warned investors in a March 21 report that the private institution is at risk of running out of money in 2015, due to "poor financial oversight and high expenses."
The institution's financial problems started in December 2008 when Yeshiva lost an estimated $105 million after its former trustee Bernard Madoff was arrested for operating a massive Ponzi scheme that defrauded investors of an estimated $65 billion.
Yeshiva, which held $315 million of debt as of March, according to Moody's, has been taking measures to mitigate its financial woes.
In May, the Orthodox university sold 10 apartment buildings in Washington Heights for a combined $72.5 million. The proceeds from the sale of those properties would provide "an infusion of cash that will be used to strengthen our financial position," Yeshiva President Richard Joel wrote on the university's blog at the time.
That transaction followed Yeshiva's sale of four office buildings in Midtown in the winter of 2013 for a combined $202.5 million.
Yeshiva's properties and land were valued at about $602 million prior to the sales, The Real Deal reported in December 2013.
"Since the beginning of 2014, the university has embarked on a series of financial and operational initiatives to address and strengthen its financial position and academic business model as it continues to move towards long-term sustainability," the Yeshiva spokesperson told MO.
UMB Bank declined to comment on the refinancing.