Related Fund Management Lends $60M For Hotel Near Hudson Yards
---
---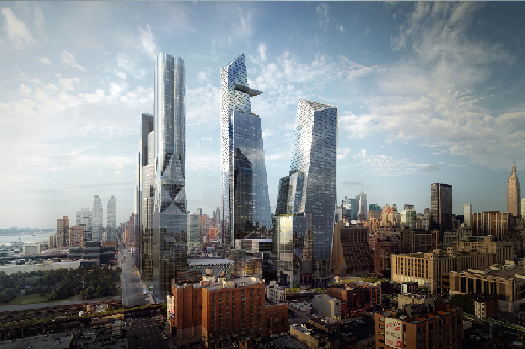 David Marx's 399-key hotel project near the Hudson Yards megaproject got a $60 million bridge loan from Related Fund Management and Highbridge Principal Strategies. The soon-to-rise Courtyard by Marriott sits at 461 10th Avenue, near 34th Street.
Related Fund Management, a subsidiary the transformative project's developer, The Related Companies, launched the credit platform with New York-based investment firm Highbridge last year, with plans to invest $800 million in real estate debt, especially in gap financing.
The loan will refinance and fund pre-development on the hotel, which is waiting on EB-5 funds from Manhattan Regional Center. EB-5 is a federal program that allows foreign investors to receive green cards in exchange for job-creating investments of at least $500,000 in the U.S. While EB-5 funds are cheap capital for real estate projects, sourcing the funds and receiving all the necessary approvals can involve years of administrative delays.
Related Fund Management has now invested about 40 percent of its fund distribution goal with this loan, a representative for Related told Mortgage Observer. The firm declined to provide further specifics on the deal.
Related and Oxford Property Group, the real estate arm of the Ontario Municipal Employees' Retirement Fund, broke ground at the Hudson Yards in December 2012. The project, slated to take decades, should add more office space to New York than currently exists in the entire city of Portland, Ore.