Eyeglass Company Moves Uptown to Garment District
---
---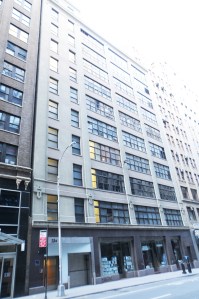 Eyeglass designer, manufacturer and retailer Robert Marc, Ltd. will move from the Meatpacking District to the Garment District through a 10-year, 8,550-square-foot lease at Herald Square Properties and The Davis Companies' building at 234 West 39th Street, Commercial Observer has learned.
The full-floor lease in the building between Seventh and Eighth Avenues with asking rents in the mid $40s means the building is 95 percent leased, said John Monaco, the principal of Herald Square Properties.
"The level of new tenants in this building already validates the vision we had when acquiring the property earlier this year," said Mr. Monaco in a prepared statement. "The fact that one of the most important companies in eyewear fashion chose to return to the Fashion District from Meatpacking's Milk Studios, also speaks to the reemergence of this area, in general, as an important center for New York's fashion industry."
CBRE colleagues Paul Amrich, Neil King and Lindsay Godard negotiated on behalf of the landlord, while Cushman & Wakefield executive director Owen Hane represented the eye wear designers, who will be moving their executive offices to the space.
"They were in the Meatpacking District and were paying a pretty low rent," said Mr. Hane. But, he added, "Where market conditions are, the rents skyrocketed. So we did an exhaustive search."
Both the rent rates and the owners' build out sealed the deal for the tenants, Mr. Hane said. The landlord partnership purchased the building in April and has already completed renovations onsite, Mr. Amrich said.
"The building already had great light and larger than standard floorplates to its advantage, so with recent renovations to the entryway, lobby and common areas, along with infrastructure upgrades, many top name tenants are seeking out current and upcoming availabilities," he said.