Brooklyn Brokers Closing High-Profit Flips
---
---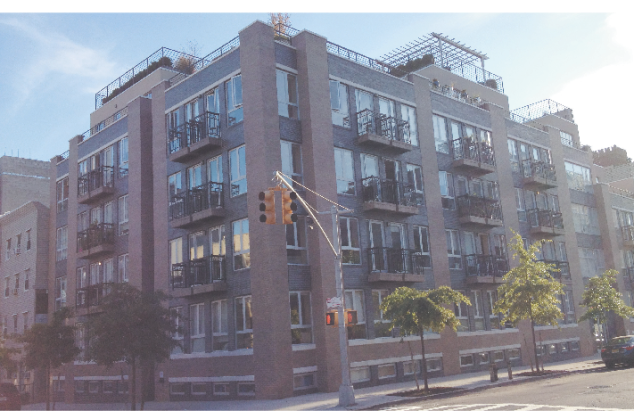 This flip shows the borough's flip. Nestled among stops for four different subway lines and the seven-building, 2,702-unit Lindsay Park affordable apartments, the recently completed 49-unit multifamily rental building at 76-80 Meserole Street boasts a valuable position in the southern section of East Williamsburg.
Last May, that set-up paid off to the tune of an 85 percent gain on investment for its 2012 buyer, a return that illustrates the value-added potential for properties in Brooklyn's booming markets. Cornell Realty Management sold the property to New York Mets executives Fred Wilpon and Saul Katz's Sterling Equities for $36 million this past spring after buying it 16 months earlier for $19.4 million.
"A lot of it was just market appreciation," said Gabriel Saffioti, a director at Eastern Consolidated who helped negotiate the deal. "They got a great number."
More and more sellers are getting startlingly great numbers like that in hot areas around the borough, prominent Brooklyn brokers say. After total commercial sales in Brooklyn rose 16 percent over the 2012 total to $5 billion in 2013, 2014 sales have reached over $3 billion in the first two quarters of the year, a 50 percent rise from the first half of 2013, according to reports by the Brooklyn-only real estate brokers and advisors at TerraCRG.
A mixed-use commercial parcel at 51 Jay Street in Vinegar Hill traded at a $20.5 million profit in less than five months when it sold for $45.5 million in May 2013, while a vacant development lot at 76-90 Lefferts Place in Clinton Hill flipped from $3.4 million to $7.8 million for a 130 percent gain after a year, according to other sale studies the company provided to Commercial Observer.
"These are huge value-add, value-appreciation plays," said Ofer Cohen, TerraCRG's founder and president, who also shared a list of more than 50 transactions worth over $300 million that his firm has closed this year. "Sometimes you do a lot of work [to the property], sometimes you do a little work, sometimes you do no work."
In the case of the East Williamsburg property, the seller bought the four-story brick building on Meserole Street at Leonard Street when it was stalled in construction and under foreclosure, Mr. Saffioti said. After Cornell completed the building with an attractive rooftop balcony where two-bedroom rentals start at $2,950, according to listings in the StreetEasy database, an Eastern Consolidated team of Mr. Saffioti, Nicole Rabinowitsch, Lipa Lieberman and David Schechtman arranged the transaction.
Sterling Equities "felt very compelled" to snap up the building that's three blocks from the bustling L train, Mr. Saffioti said.
"It's got such great proximity to the city," he said. "That's what's so attractive about Williamsburg, and people forget that."
The East Williamsburg neighborhood is obviously undergoing a change. While a few new residential projects and new retail businesses catering to their tenants have popped up, the neighborhood bordered by the elevated subway tracks of the J and M trains above Broadway features signs and billboards in the respective languages of longtime Latino and Hasidic residents. In addition to the city-supervised, state-built Lindsay Park Mitchell Lama co-op, the area also hosts the 1,620-unit New York City Housing Authority Williamsburg Houses. The sellers of the building maneuvered into a perfect storm, said north Brooklyn sales broker Shaun Riney of Marcus & Millichap.
"That sale to me is emblematic of just buying at the right time," said Mr. Riney, the top producing broker in the firm's Brooklyn office in each of the past three years. He added, "The center of gravity is shifting a little bit. Before, people would have said they wanted to be in Greenpoint, whereas now, you'd rather be in East Williamsburg."
Other developers are clearly casting lines in the area around the building, with residents noting an uptick in construction and crowds as both Williamsburg and Bushwick continue to grow in stature while building continues down the path of the L train in the two trendy locales. New multifamily residential projects will soon rise both across the street from the Meserole Street building and behind it, according to construction project signage posted at the sites.
But local resident Chris Szuster, 38, an auto engineer who said he feels fortunate to have lived for three years at Lindsay Park after he languished on the middle-class development's waiting list for six years, said he didn't want to speculate what the next new projects by the Meserole Street property would be as he waited for a friend by an adjacent loft building.
"I have no idea," said Mr. Szuster. "But I'll tell you what: they're going to be expensive."