Brokering Insurance and Real Estate Advocacy
---
---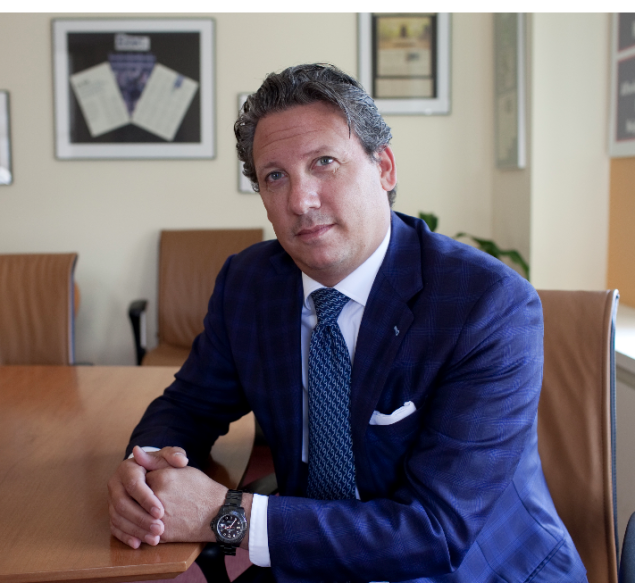 When a lender required more endorsements from real estate investment and operating company Madison Capital in order to close a large transaction one snowy Friday, the company with $2.1 billion in 21 New York City assets faced a problem: the underwriters' offices were closed. That's when Robert Morris of the Rampart Group, whose friends call him Robby, sprang into action. The insurance broker and president at the full-service insurance company that his grandfather started in 1965 took matters into his own hands and drove his car to the underwriters' house through a snowstorm to get the necessary endorsements. The transaction closed the following Monday.
Mr. Morris, CLU, LUTCF, a 42-year-old married father of three, connects real estate clients with carriers of all types of insurance. But he also takes to the airwaves and the papers to warn of potential trouble on the horizon for his clients. With concerns about the New York state Scaffold Law, warnings about the Washington maneuverings around the federal Terrorism Risk Insurance Act reauthorization and cautionary words of wisdom on the dangers of hacking, Mr. Morris is touching on issues that affect the entire real estate industry even as the affable Long Island native equips property owners with protections. 
"It's definitely a relationship business, on the client side and also on the insurer side," said Mr. Morris, who carries two constantly ringing cell phones. "You'd better be there for your clients."
Mr. Morris works with his father and two brothers at the Lake Success, N.Y.-based company with four locations and 250 employees. Rampart Group steers real estate clients to 45 different direct insurance provider partners for construction insurance in international projects and every manner of insurance in New York, Florida and California. Insurance often plays a crucial role in real estate by providing backing for accidents and other unforeseen difficulties and acting as a partner during large acquisitions, Mr. Morris said.
"It's in the negotiations with lenders when we have clients looking to buy buildings," he said. "We will speak on behalf of the buyers in their negotiations with different lenders in the mortgage."
Mr. Morris started working with Madison Capital 15 years ago when he helped the company choose a healthcare plan for its employees, said Madison partner J. Joseph Jacobson. Mr. Morris now works as Madison's exclusive insurance broker, on call, Mr. Jacobson says, whether there's a leaking building in the middle of the night or a deal to huddle over on a Sunday afternoon.
"As our business has grown, he's helped us to grow our insurance coverage in a thoughtful, economical way," Mr. Jacobson said. He added, "Sometimes you do business with people because you have to and sometimes you do business with people because you want to. We put Robby in the latter category."
But Mr. Morris also works on behalf of real estate clients in fields that go beyond insurance coverage. The broker penned an April 2 editorial in Real Estate Weekly calling on the state to change New York's Labor Law 240, or the Scaffold Law, to assign the same rules to the laws governing liability for worker safety in vertical construction projects as those that determine other New York laws. The change would encourage more insurers to offer policies in New York State and drive down the cost of the insurance, Mr. Morris wrote.
Opponents of the litigation-heavy state law that places blame for construction worker injuries involving gravity-related risk on general contractors and owners cite a joint study released earlier this year by researchers at Cornell University's Department of Policy Analysis & Management and the State University of New York's Nelson A. Rockefeller Institute of Government, which found that injuries covered under Labor Law 240 add between $2.92 billion and $3.01 billion in public and private costs through liability claims each year.
| | |
| --- | --- |
| "It's definitely a relationship business, on the client side and also on the insurer side. you'd better be there for your clients." | |
"There's been no contingent liability, so to speak, on behalf of anyone besides the building owner," Mr. Morris says. "You can have a contractor drinking a beer while climbing a ladder and fall off the building and the building owner is responsible. I think we're the only state in the union that has that."
But with any potential changes to the law tabled during this election year, its advocates dispute both the notion that the state should modify the law and the findings of the report. Leaders at the union-backed Center for Popular Democracy question the report's figures and point out that Scaffold Law opponents at the Lawsuit Reform Alliance commissioned the study. The law's defenders, a group that includes Assembly Speaker Sheldon Silver, will continue resisting a change in course.
"The Scaffold Safety Law keeps workers safe by requiring those who control a construction site to follow commonsense, life-saving rules," said Josie Duffy, a policy advocate at the Center, in a prepared statement. "If you follow the rules you should already be following you cannot be held liable under the law."
The Terrorism Risk Insurance Act represents another political hot potato that Mr. Morris does not shy away from handling. In 2007, the Democratic-majority U.S. Senate reauthorized for seven years the 2002 law that provides federal cost-sharing for terrorism-related damages above $100 million in a bipartisan 93 to 4 vote in July. But several Republicans in the House of Representatives are pushing a reform measure that would raise that threshold to $500 million and reinstate the law for five years after the looming Dec. 31 sunset date. Staffers in the office of House Financial Services Committee Chairman Jeb Hensarling, a Republican from Texas, pointed out a recent Aug. 21 column by the editors of The Washington Post praising the House lawmakers for calling for "more ambitious changes" than their counterparts in the Senate.
"Unfortunately, the Senate's bill is essentially a status quo bill that uses a phony Washington budget gimmick as a pay-for, meaning it can't even come to the House floor as written," Mr. Hensarling said in a statement on the day the Senate passed the measure. "I'm still committed to getting a bill passed, but it has become very clear this week that the process is going to take several more months before there is a resolution."
But advocates supportive of the Senate's legislation—a coalition that includes House Democrats from New York, the Real Estate Board of New York and the pro-business Partnership for New York City—counter that changing the threshold would force smaller insurance providers out of the state. The legislation, which would have "no net effect on the deficit," according to the Congressional Budget Office, plays a critical role in the city's real estate industry in a way that's under threat from Congressional brinkmanship, Mr. Morris said.
"That could start to cause major problems, both with insurance companies and the buyers. We don't know what we're able to offer the buyers," he said. "The closer we get to the deadline, the more mayhem there's going to be."
| | |
| --- | --- |
| "Sometimes you do business with people because you have to and sometimes you do business with people because you want to. We put Robby in the latter category." | |
Cyber threats exemplify one type of mayhem that's already popping up everywhere. American consumers reported 262,813 complaints of Internet-based crimes for losses of $781.8 million in 2013, according to the FBI's latest annual release, and the Department of Defense called cyberspace a "new domain of warfare" in 2011.
The Rampart Group has sold 200 percent more cyber liability coverage this year over the previous year, Mr. Morris said in an Aug. 19 television interview on Fox Business Channel, following hackers' recent theft of health records for 4.5 million people from the Community Health Systems hospital network. The real estate impact from crimes running the gamut from financial records' seizure to identity theft often extends far after the fact, Mr. Morris said.
"The notification to the members who have been hacked is very expensive, and there are fines and penalties that can be assessed," he said, adding that the "fairly new" nature of the threat makes it difficult for actuaries to quantify.
Still, Mr. Morris will continue to offer coverage for life's unpredictable events, regardless of the sporadically quantifiable levels of risk. And he'll clearly never back down from speaking up for causes dear to his real estate clientele, whether his political opponents come from the right or the left. He's here to help, he says.
"It's about making yourself valuable to your client," Mr. Morris said.