Boymelgreen Windsor Terrace Complex Hits Market for $90M
---
---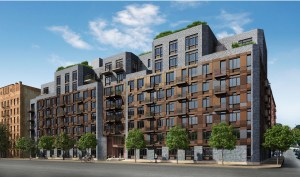 Developer Sam Boymelgreen has placed The Kestrel, a recently-completed 126-unit luxury residential complex at 33 Caton Place in Windsor Terrace, Brooklyn, on the market for $90 million.
The eight-story building one block from the Prospect Park Parade Grounds with studio through three-bedroom rentals represents a sentimental favorite that the son of Brooklyn developer Shaya Boymelgreen built independently of his father on the site over the past two years and named for a species of falcon that's "the most beautiful bird in Prospect Park," Mr. Boymelgreen says.
"It's really to free up some capital for a special deal that I'm doing," he said of his reasons for selling the 161,976-square-foot building with Massey Knakal Realty Services. "It was a tough decision to make. I was very passionate about this project. In a way, it will never leave my heart."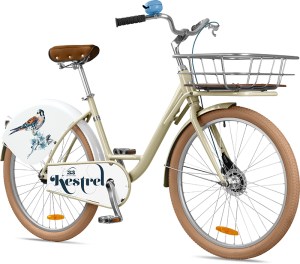 The apartment building with eight three-bedroom rentals, 57 two-bedrooms, 51 one-bedrooms and 10 studios also boasts 63 parking spaces, 120 storage units, 65 bike storage spaces and amenities like a concierge lobby, a private gym, a sauna, a yoga room, a business center, a library, a theater room, a children's playroom, and a pet grooming spa, according to the listing. But the properties' bike share offers residents an additional perk, said Mr. Boymelgreen.
"We had a bike-maker design Kestral bikes," he said. "There are 12 of them–beautiful Kestral bikes. You have Prospect Park right there."
Massey Knakal's Stephen P. Palmese, Aaron Warkov, and Clint Olsen are exclusively marketing the site where asking prices work out to more than $555 per square foot.
"The Kestrel will be the ideal choice for young families and professionals who appreciate luxury living and easy access to outdoor activities, Manhattan, and all Brooklyn has to offer," said Mr. Olsen in a prepared statement. "Its location in Windsor Terrace, a quiet community on the edges of Prospect Park, and high-end design will offer investors the opportunity to purchase a property that will experience substantial rent growth and an easy condominium conversion in time."
The building, where apartment rents range from $1,662 to $3,600 per month, according to listings from Halstead Property, will host an open house for prospective tenants next weekend, Mr. Boymelgreen said.