Sharif El-Gamal Purchases Park Place Site, Con Ed to Net $5.5M
---
---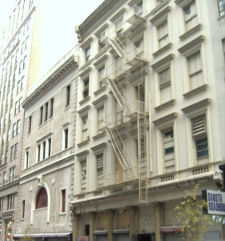 Sharif El-Gamal's Soho Properties has purchased Consolidated Edison's property at 49-51 Park Place for $10.7 million.
Plans for the property currently include an Islamic museum and sanctuary space to be designed by Jean Nouvel at 51 Park Place, along with a 619-foot, luxury condominium building at 45 Park Place, an adjacent site, according to releases issued in April and May by Soho Properties.
Plans for the condo project were filed with the city in May, with an expected completion date in 2017, Commercial Observer previously reported.
The purchase follows Soho Properties' long-term ground lease of the property and settlement of lawsuits brought by Con Ed in 2011 alleging $1.7 in back rent owed, The Real Deal previously reported.
Mr. El-Gamal alone is supporting fundraising for the planned museum, while Soho Properties is in the process of sourcing financing for the condos, according to a spokesman for Soho Properties. Demolition has not yet occurred in preparation for the two, separate developments.
Sale of the property, which was the site of controversial plans dating back to 2010 for an Islamic cultural center and mosque in close proximity to Ground Zero, closed July 30.
Con Ed expects to net $5.45 million from the transaction, the company reportedly told The New York Times. The gain was also reported by Capital New York.