Newspaper Delivery Service Relocates LIC HQ
---
---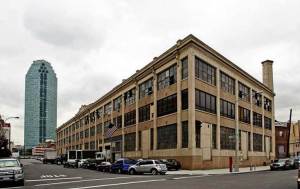 Mitchell's NY, a family-owned publication delivery business, is relocating its Long Island City headquarters and distribution center within the neighborhood to Time Equities' 47-11 and 47-51 Austell Place between Skillman Avenue and 27th Street.
Faith Hope Consolo and Joseph Aquino of Douglas Elliman's retail group negotiated the 40,000-square-foot deal on behalf of Mitchell's NY in a direct deal with Time Equities' senior acquisitions and asset manager, Brad Gordon.
"It was a big challenge because every building's being converted [to residential]," Ms. Consolo said.
The taking rent in the seven-year deal, which was signed about a week ago, was $20 per square foot, Ms. Consolo said. Mitchell's NY is in the process of moving into its new space, on the entire ground floor and part of the second floor. The rest of the 110,000-square-foot building is vacant, Ms. Consolo said, following the departure of financial services and pharmaceutical printer Confort & Company, a subsidiary of R.R. Donnelley & Son.
Since 1946, Mitchell's has been delivering New York City's publications including The New York Times, Newsday, New York Observer, Wall Street Journal and Variety, along with bakery items and beverages.