Met Opera and Building Workers Reach Agreement [Updated]
---
---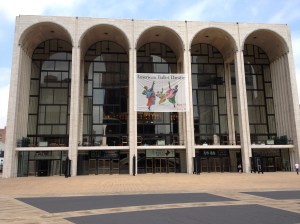 The Metropolitan Opera and its 150 ushers, security guards, office clerks and other employees in the 32BJ SEIU building services worker union agreed in the wee hours of last Thursday night to a compromise which, after approval by union members in a vote on Monday, averts any potential work stoppages.
In a move which both saves the troubled cultural institution money but keeps the workers' pensions intact at their current levels, officials with 32BJ agreed to lower annual raises than the previous five-year contract while transferring the employees' health care to union's own plan.
"We are very pleased to have reached a deal for our members at Met Opera, which will allow them to continue to take care of themselves and their families," said Shirley Aldebol, vice president of 32BJ, in a prepared statement. "By bringing these workers into the union's health plan, we were able to offer significant savings and help with Met Opera's financial troubles, without sacrificing the health of these workers, or their ability to take care of their families."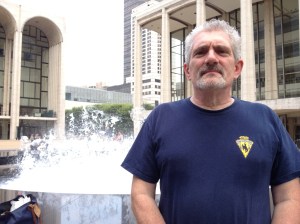 After the Met's initial proposal of no raises, reduced pensions and high-deductible health plans, the new agreement would increase the workers' wages by a combined 5.5 percentage points over 5 years plus dole out $2,000 in payments rather than require the 2 percent annual raises like the union's previous contract.
Those changes, combined with shifting the workers' health care to 32BJ, would save the Met 3 percent over its previous deal, or $1 million, said Met spokesman Sam Neuman.
"It's important to understand that our proposals to 32BJ—which consists of workers earning relatively lower wages—throughout the negotiating process were different from our talks with other groups in that they focused almost entirely on benefits, not pay," Mr. Neuman said in a prepared statement. "With the more highly compensated union groups—such as the orchestra, chorus and [International Alliance of Theatrical Stage Employee] groups—we're attempting to control costs largely through changes to onerous work rules that result in extraordinary penalty payments."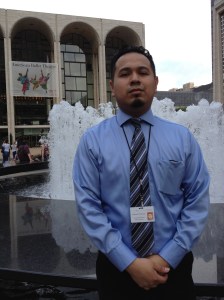 The Met's $253.2 million endowment didn't cover its $300 million operating budget in 2013, Met officials have said. Despite the agreement with 32BJ and two other smaller unions, the Met's contract squabbles with performer and stagehand unions have escalated into federal mediation talks, with the two sides agreeing over the weekend to hold off from any work stoppages while an independent analyst studies the Met's finances.
Update: This story has been updated to include 32BJ members' approval of the new contract on Monday.